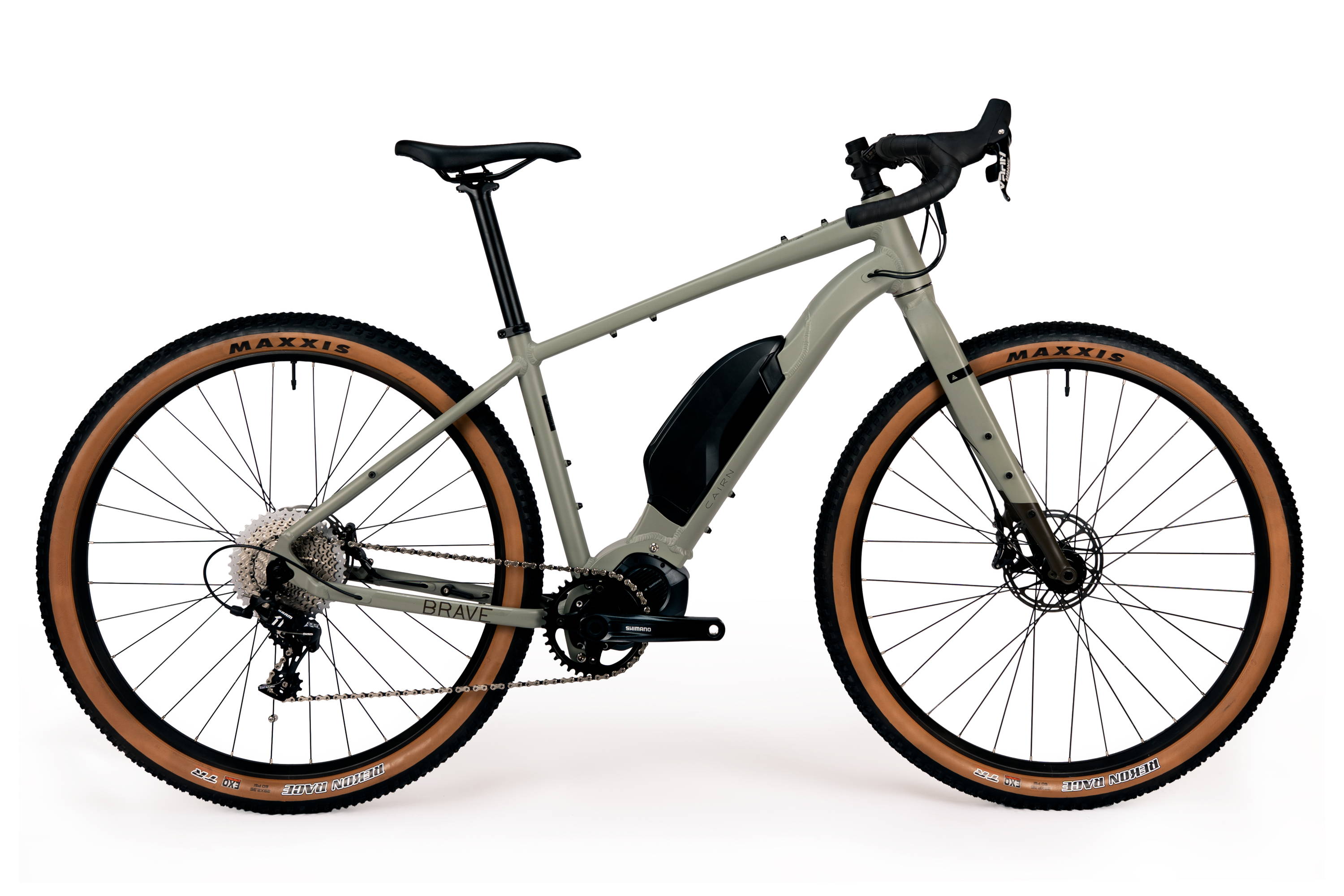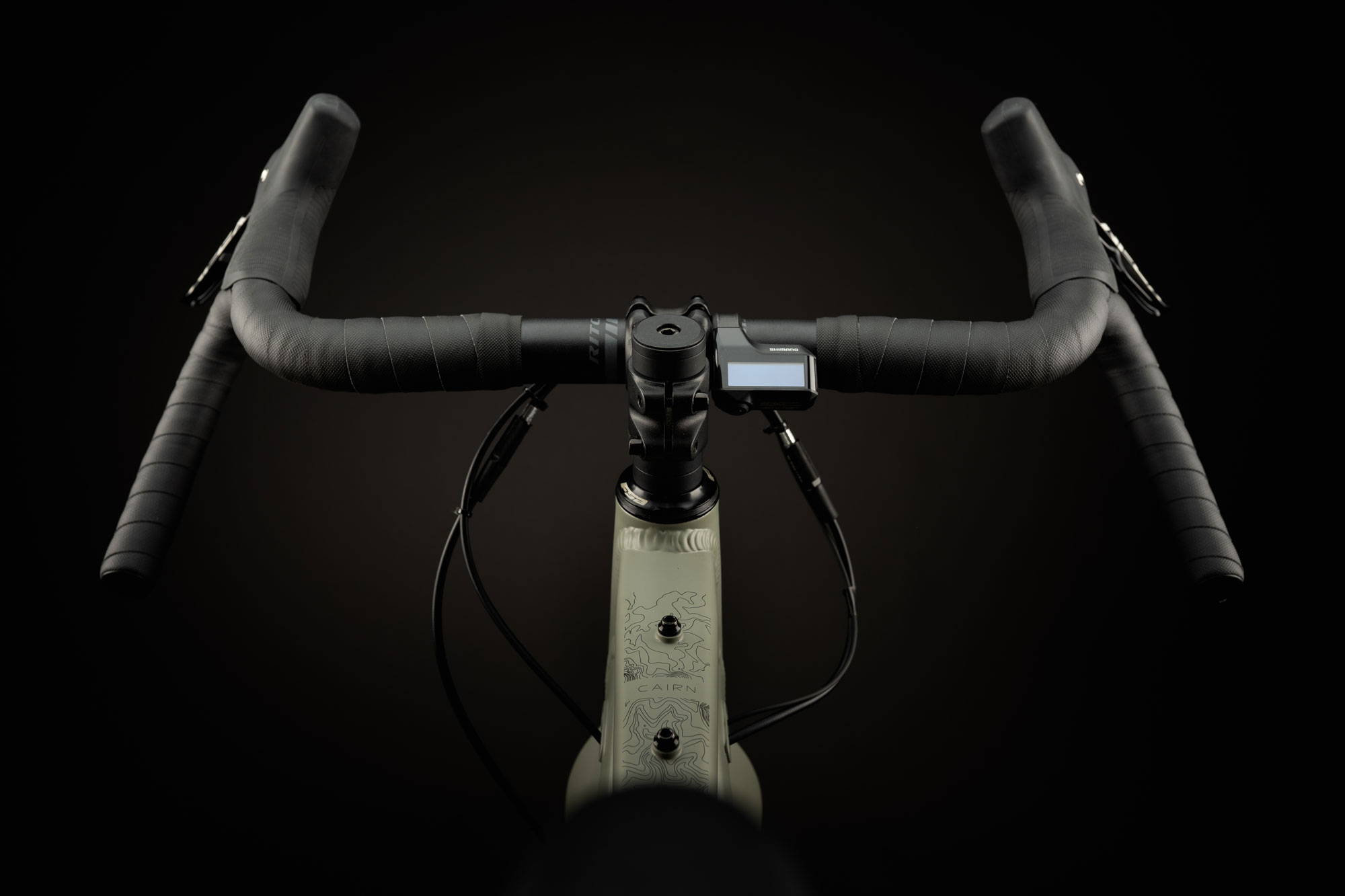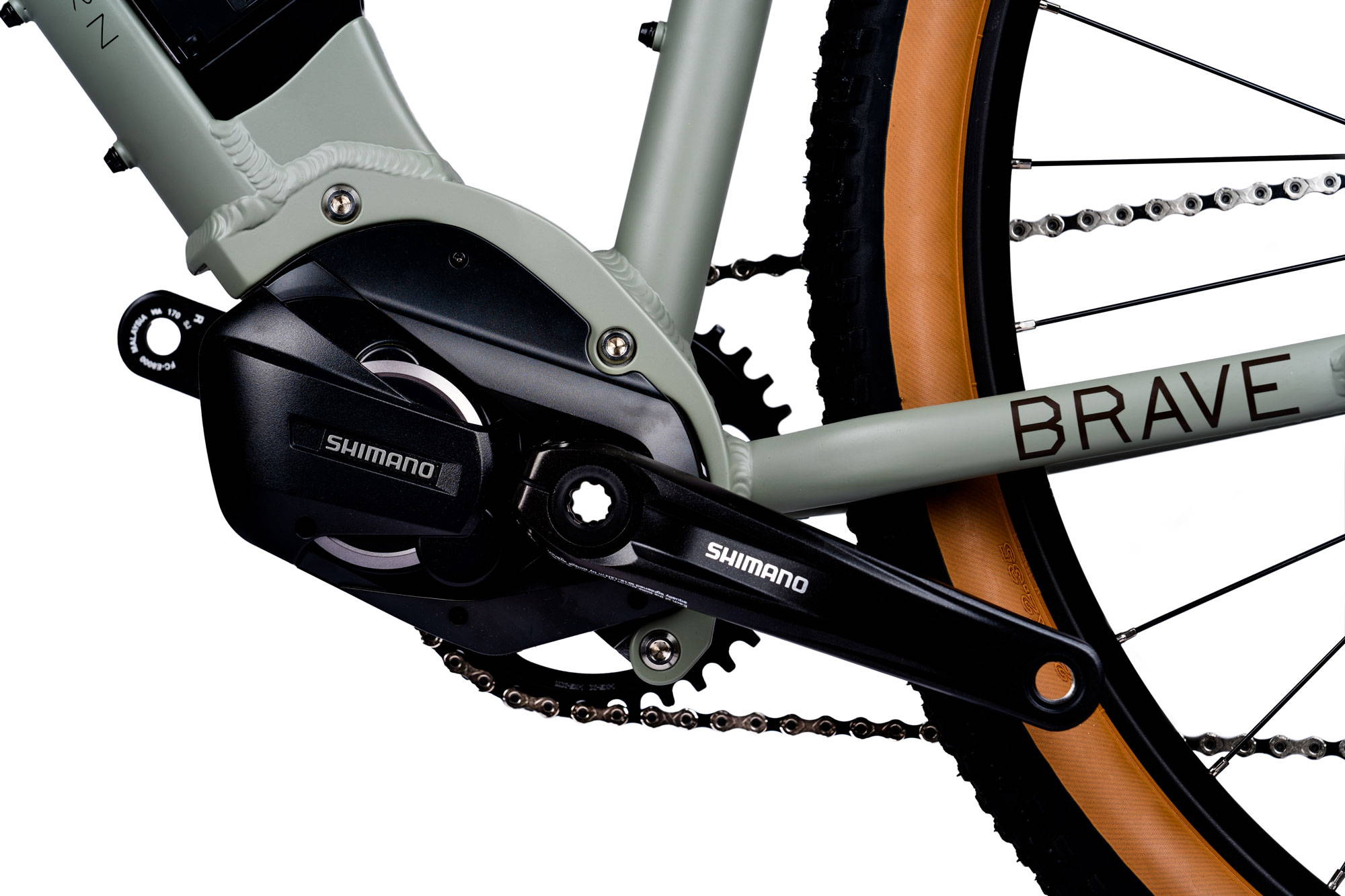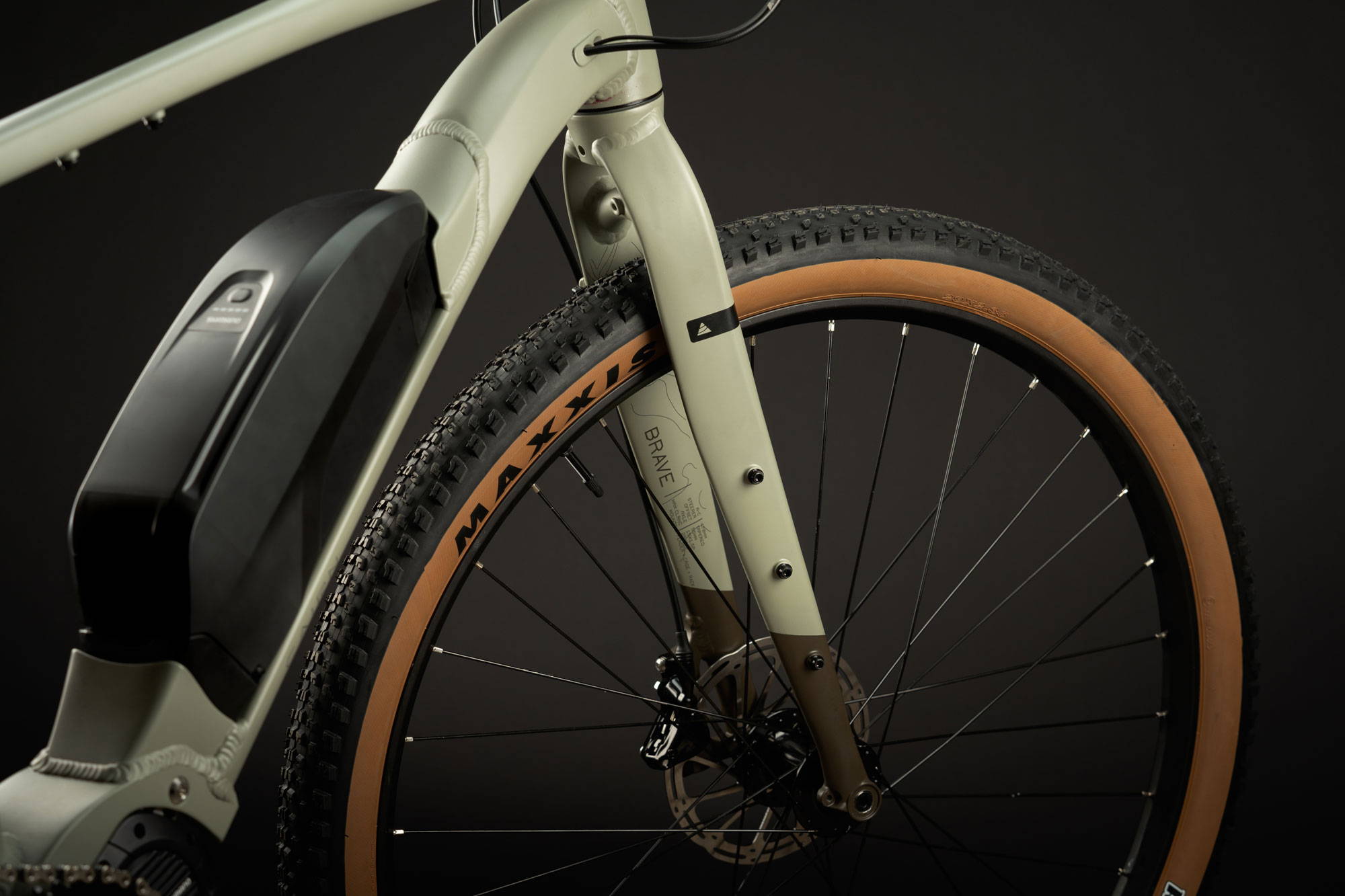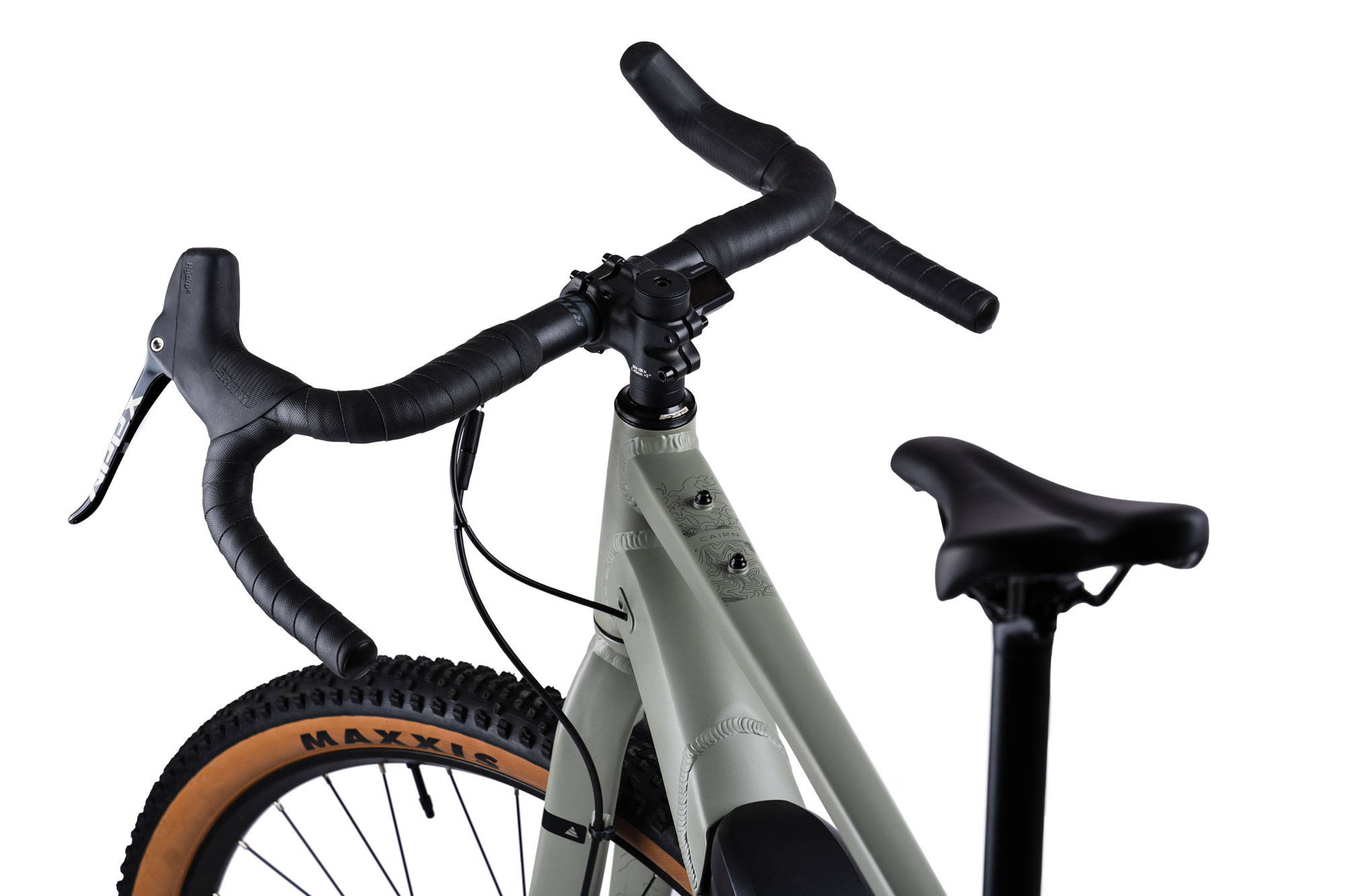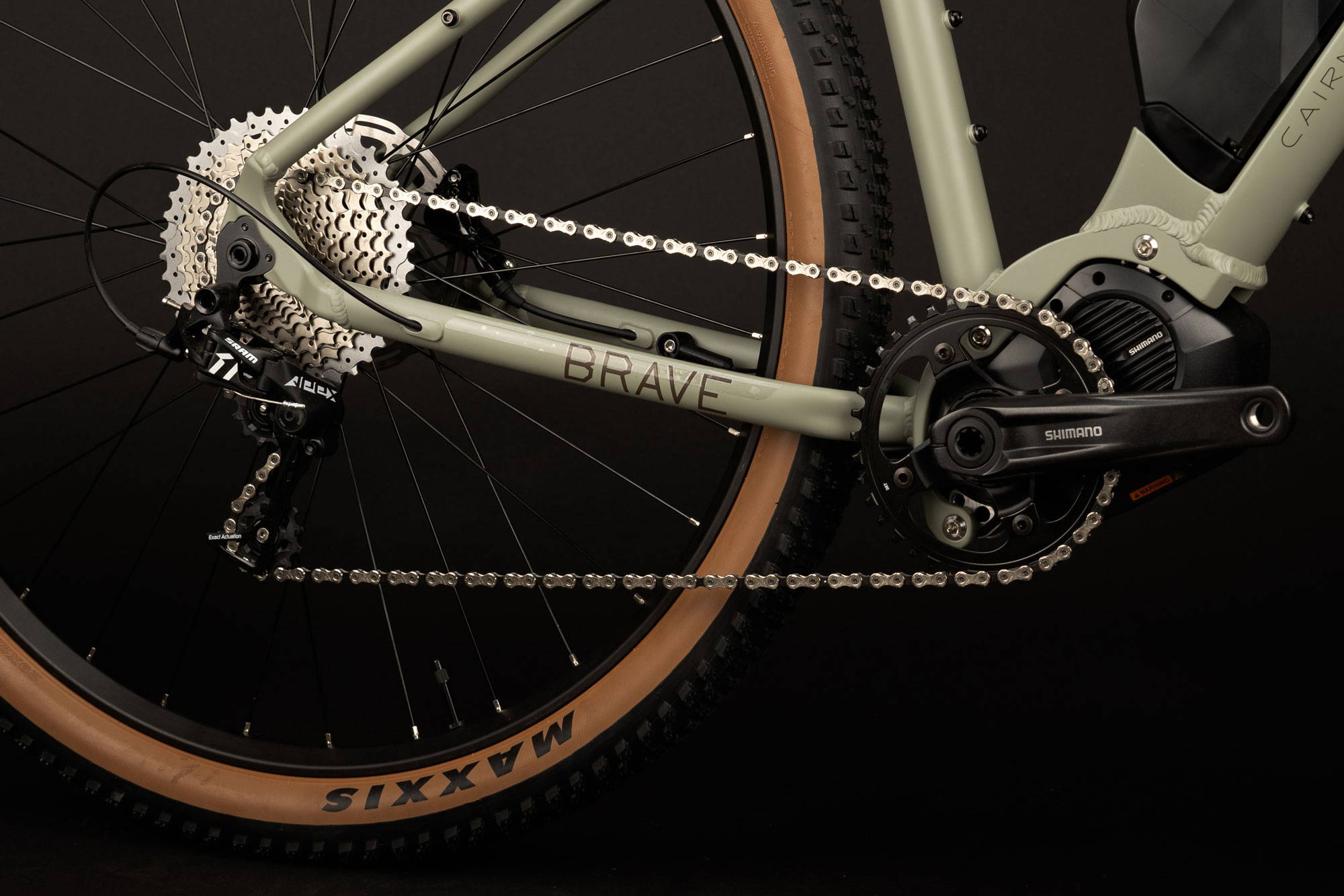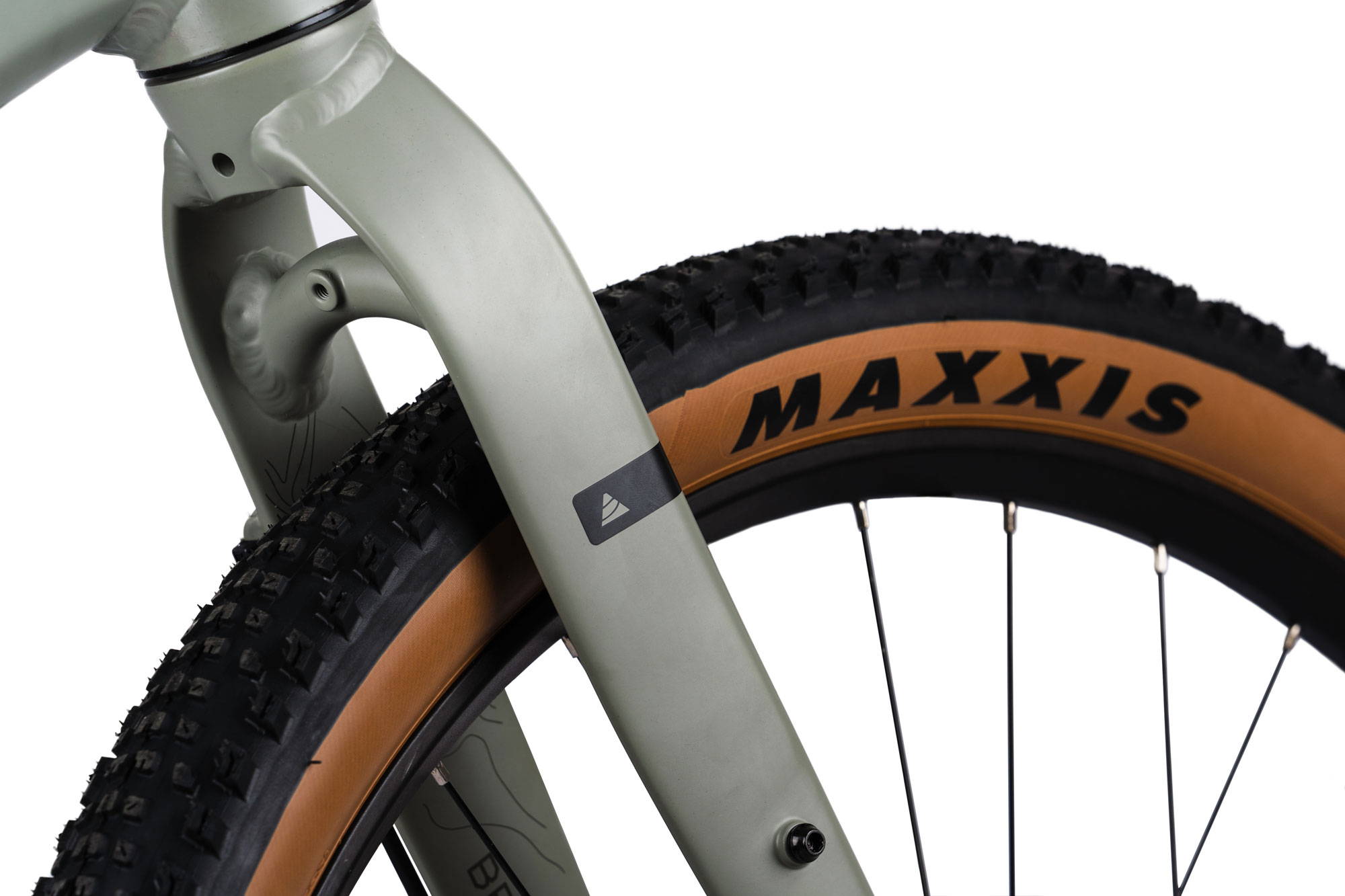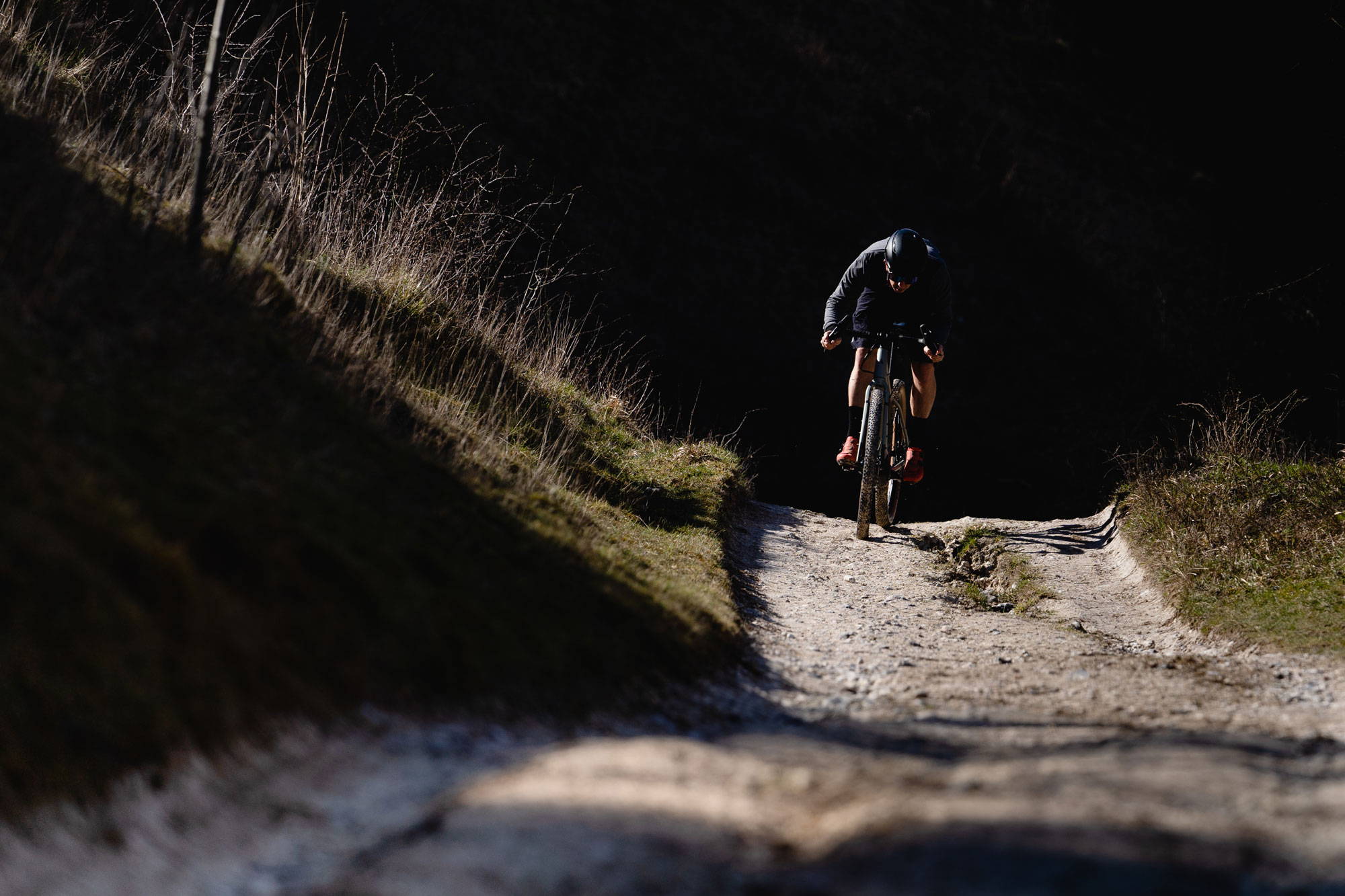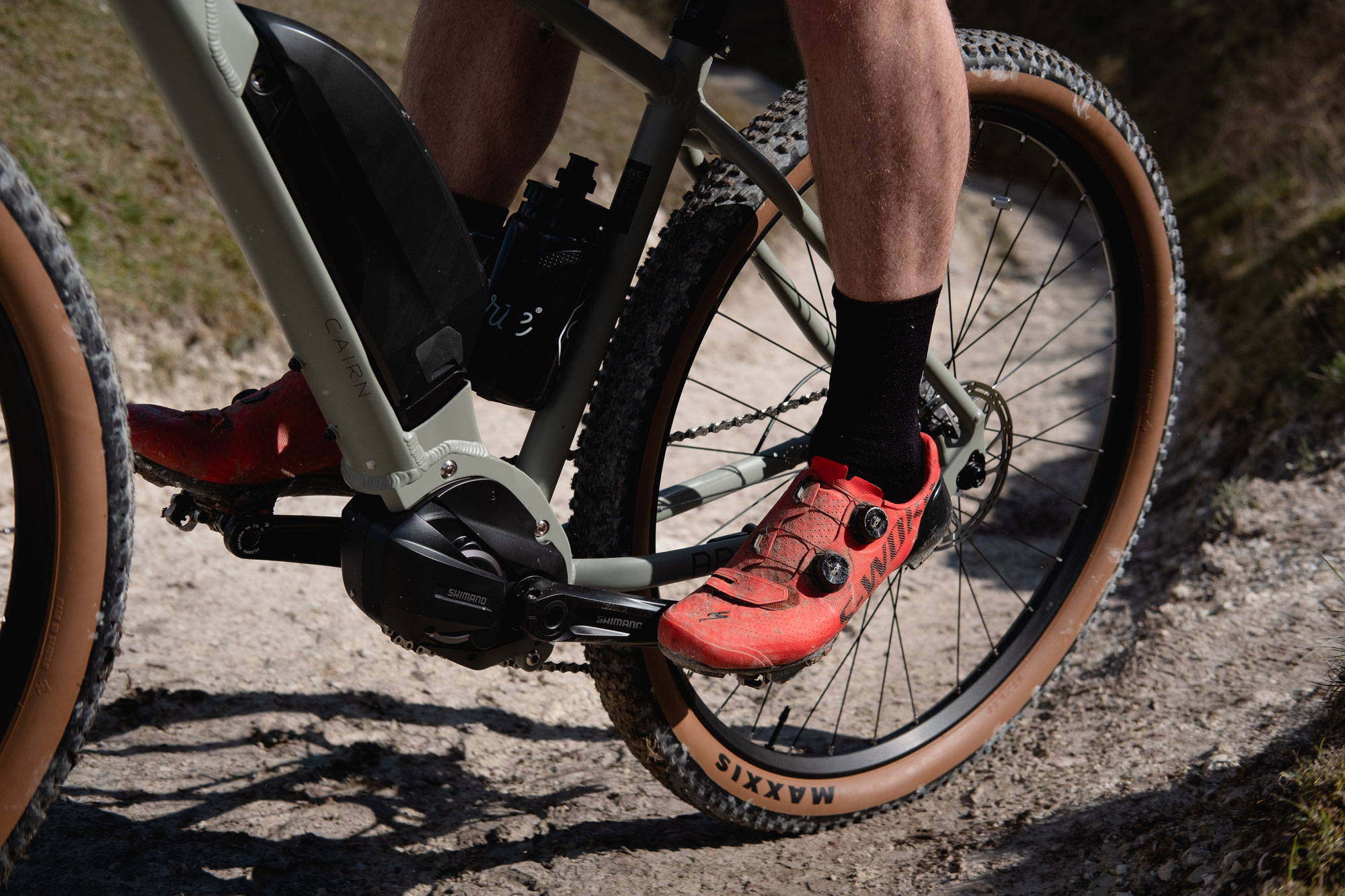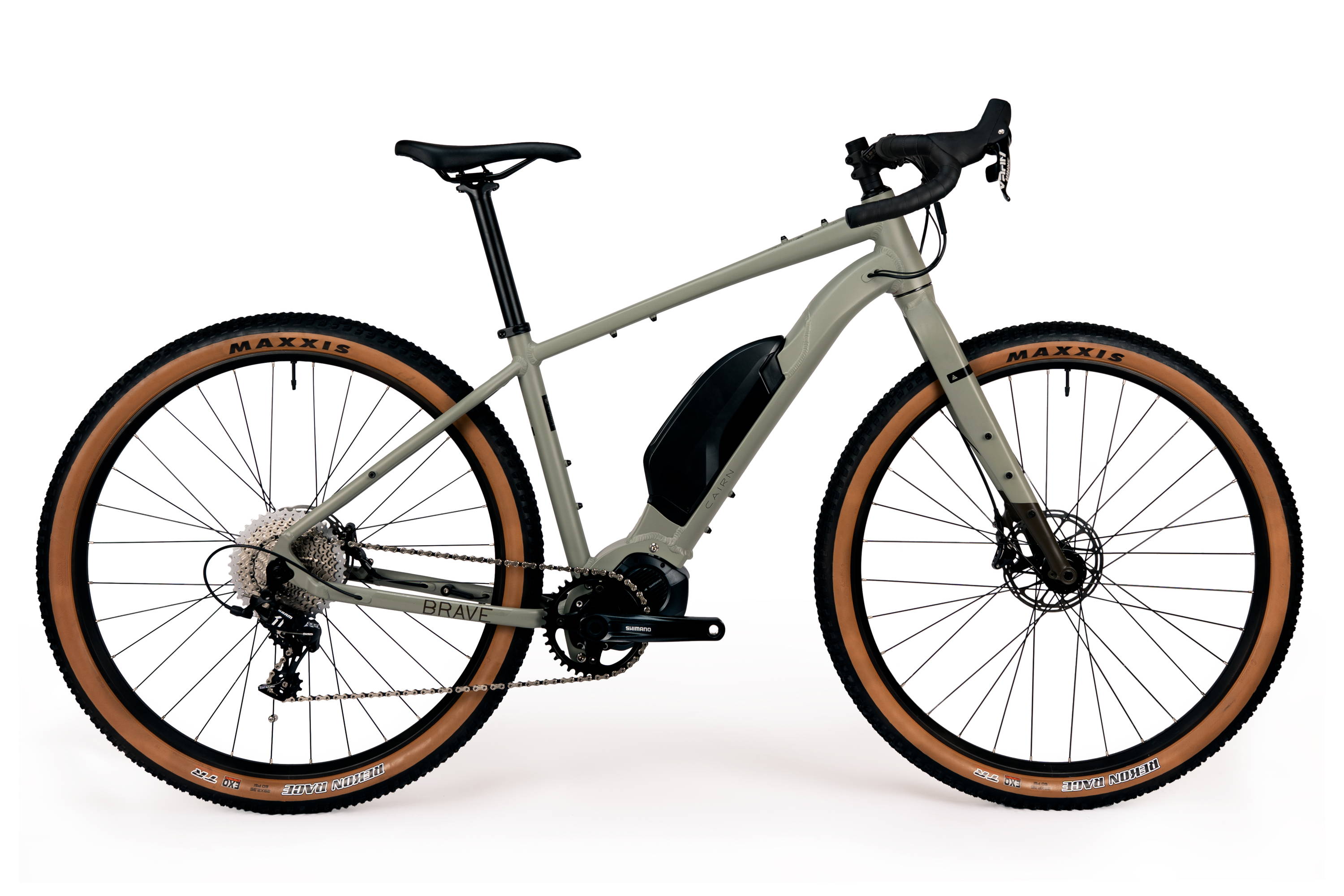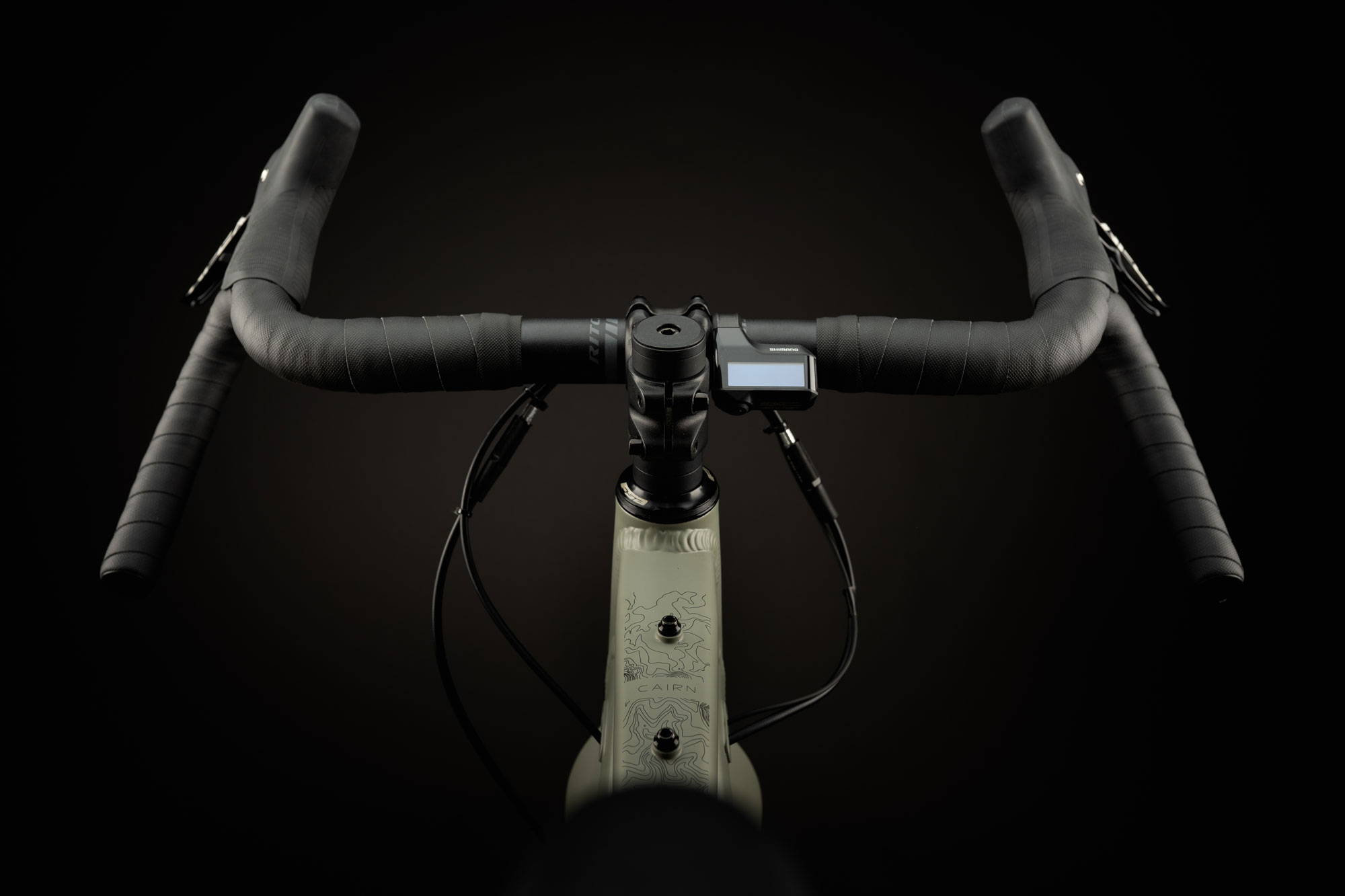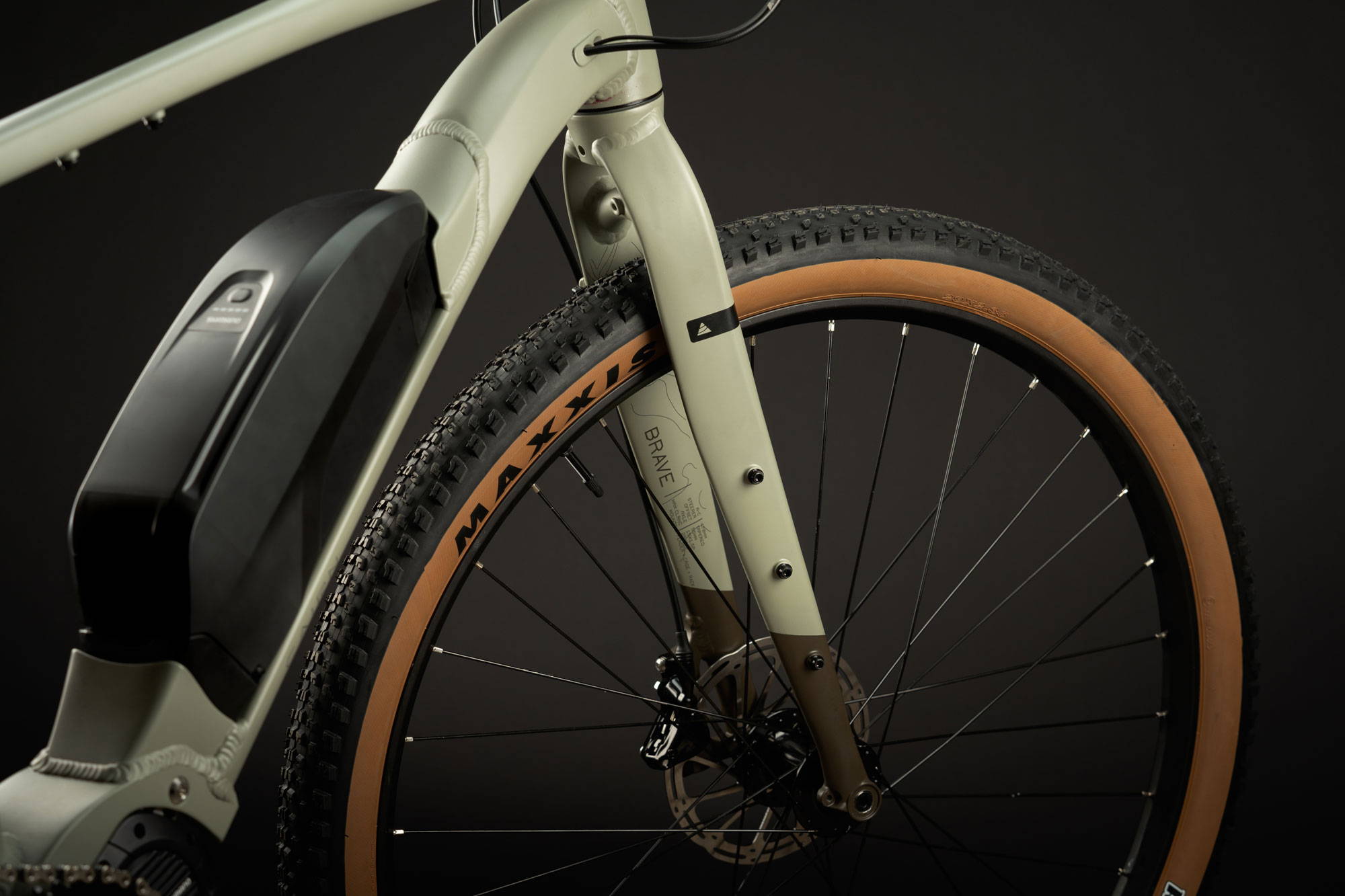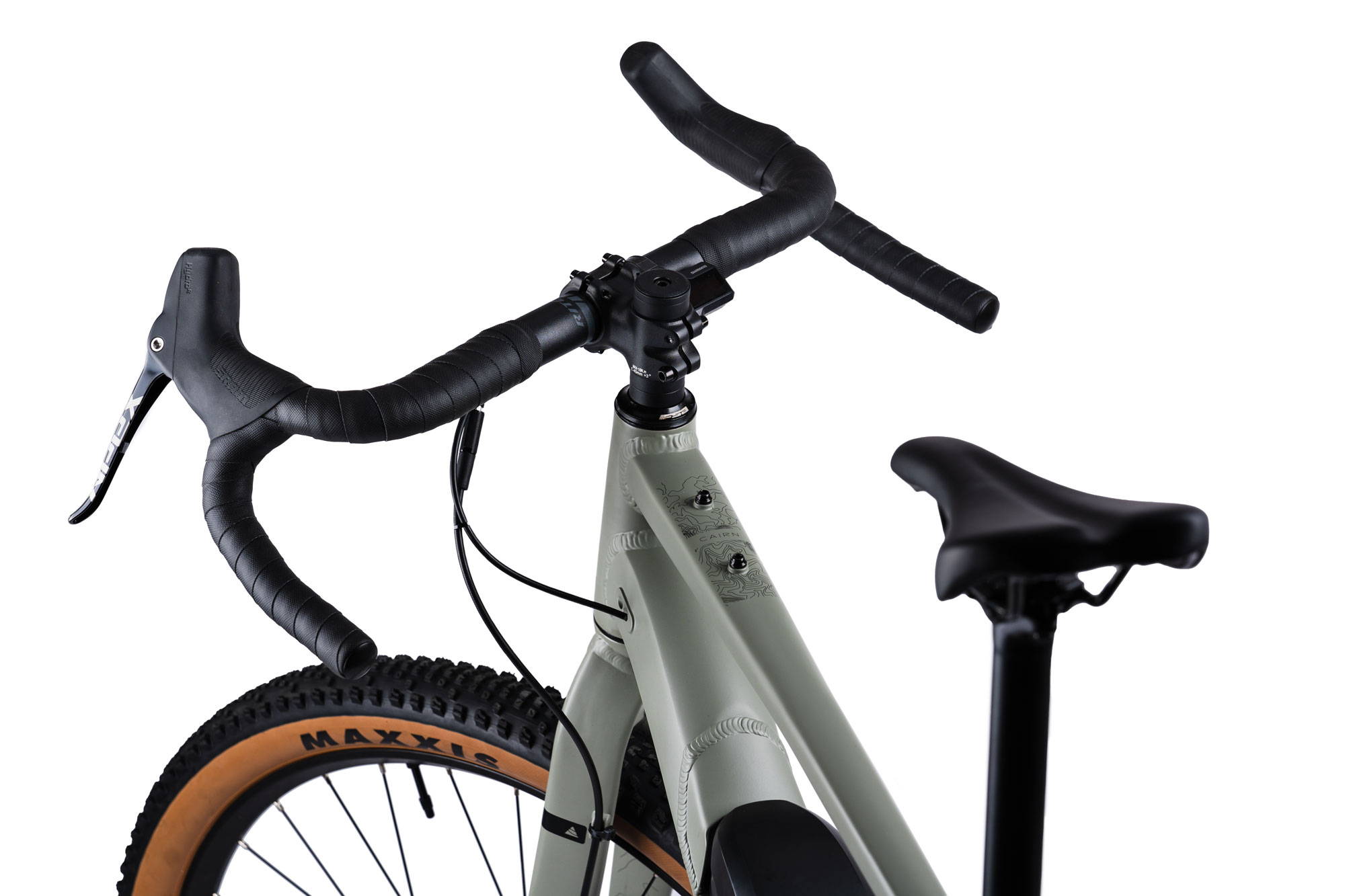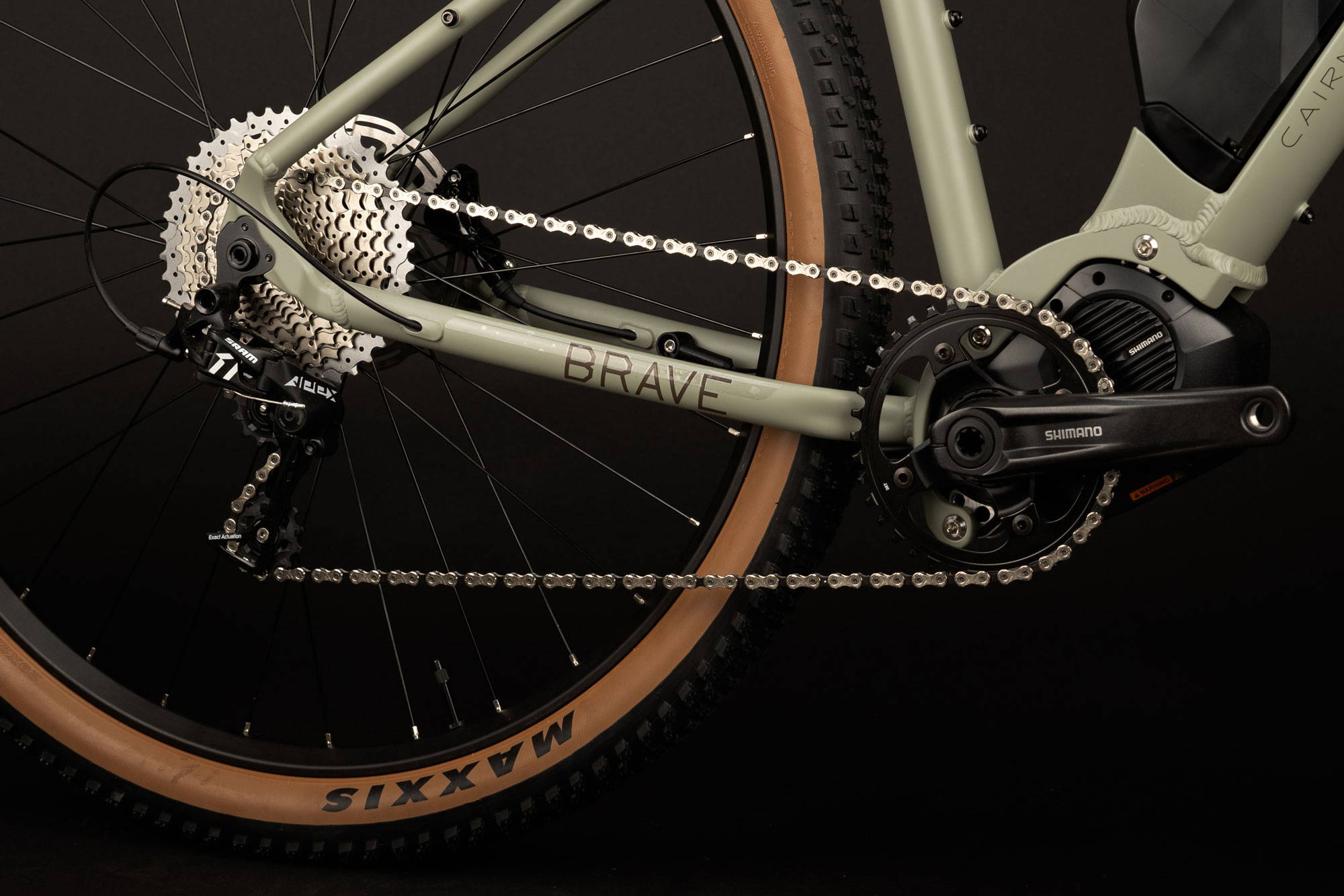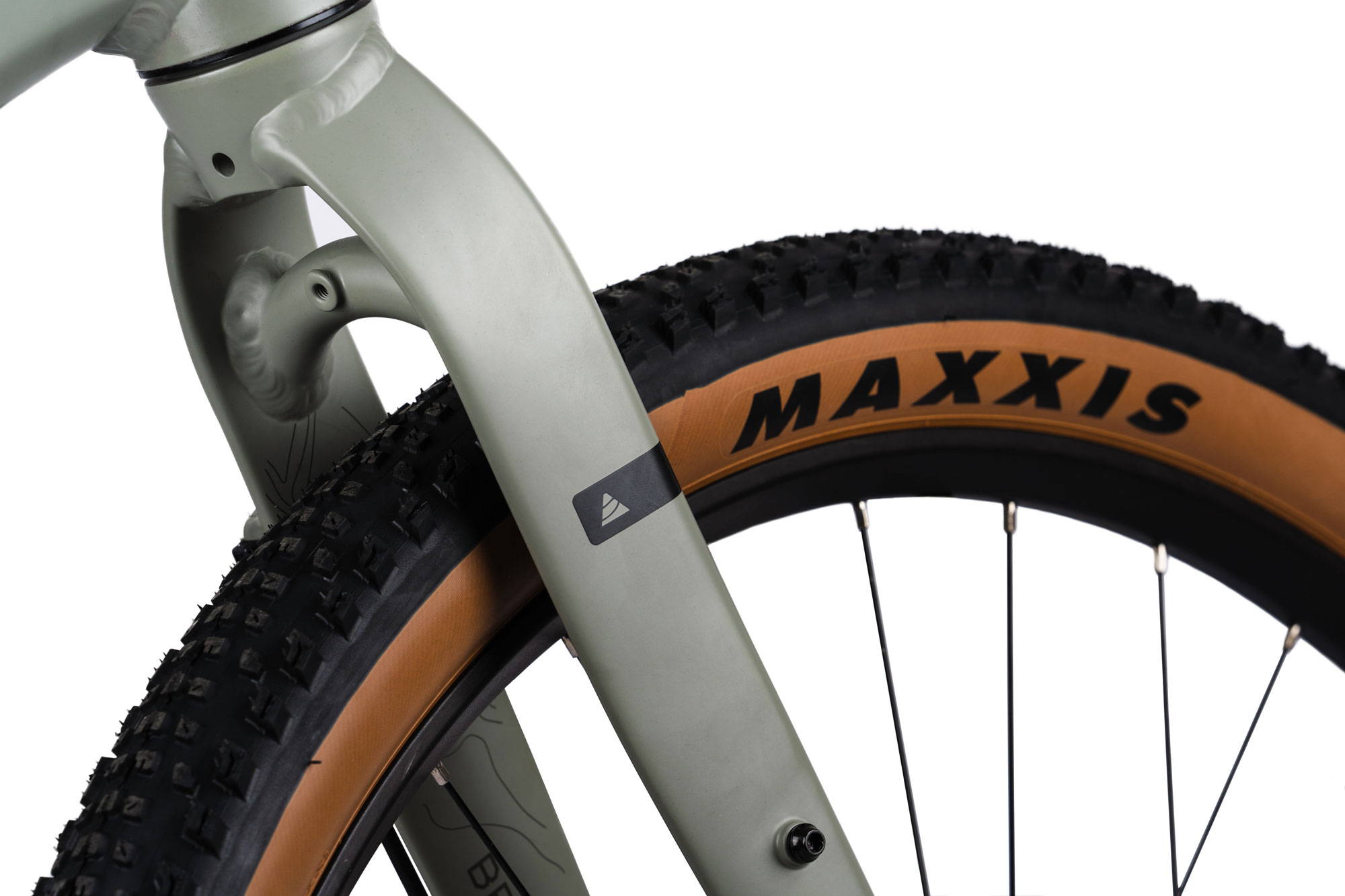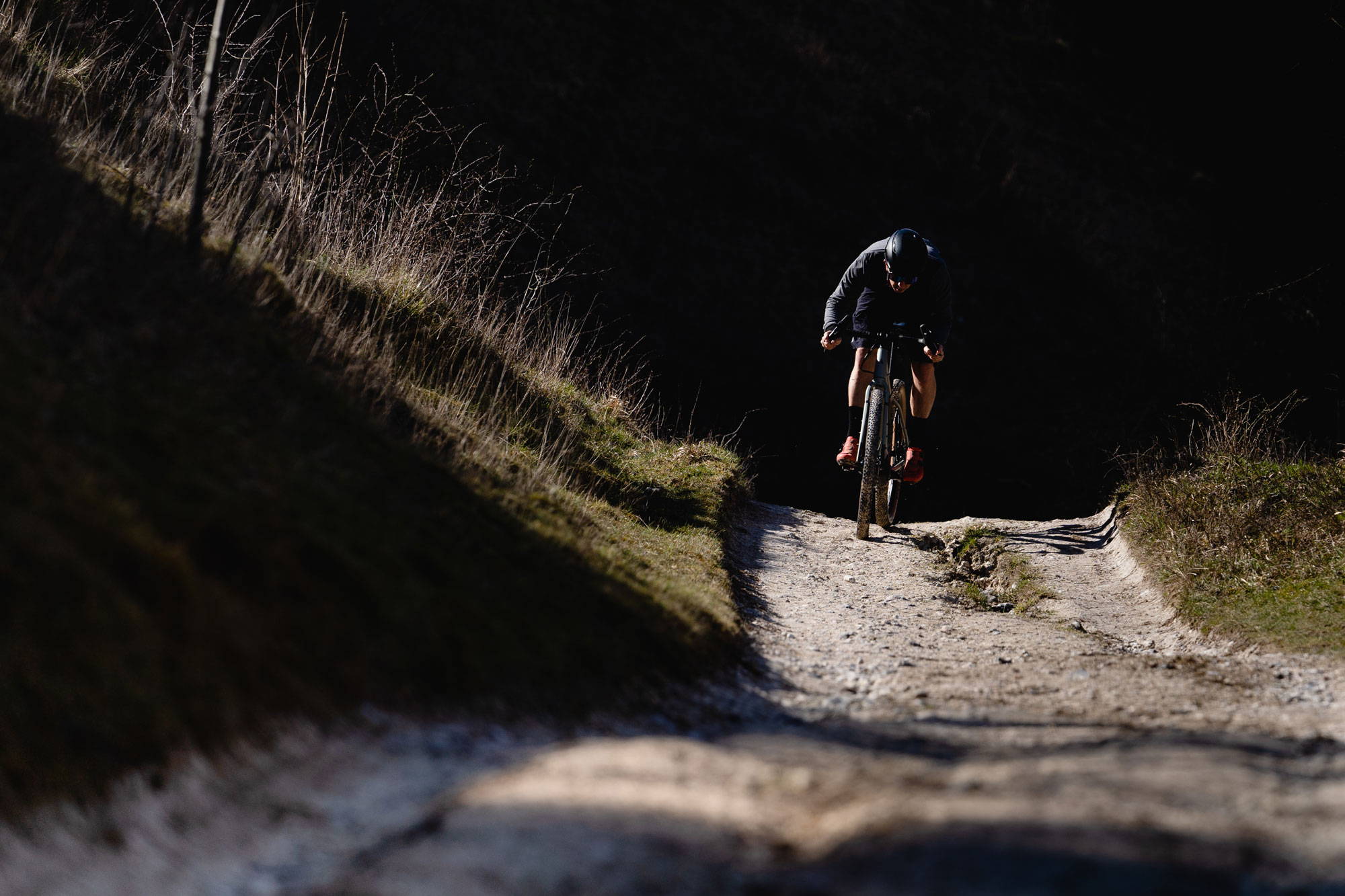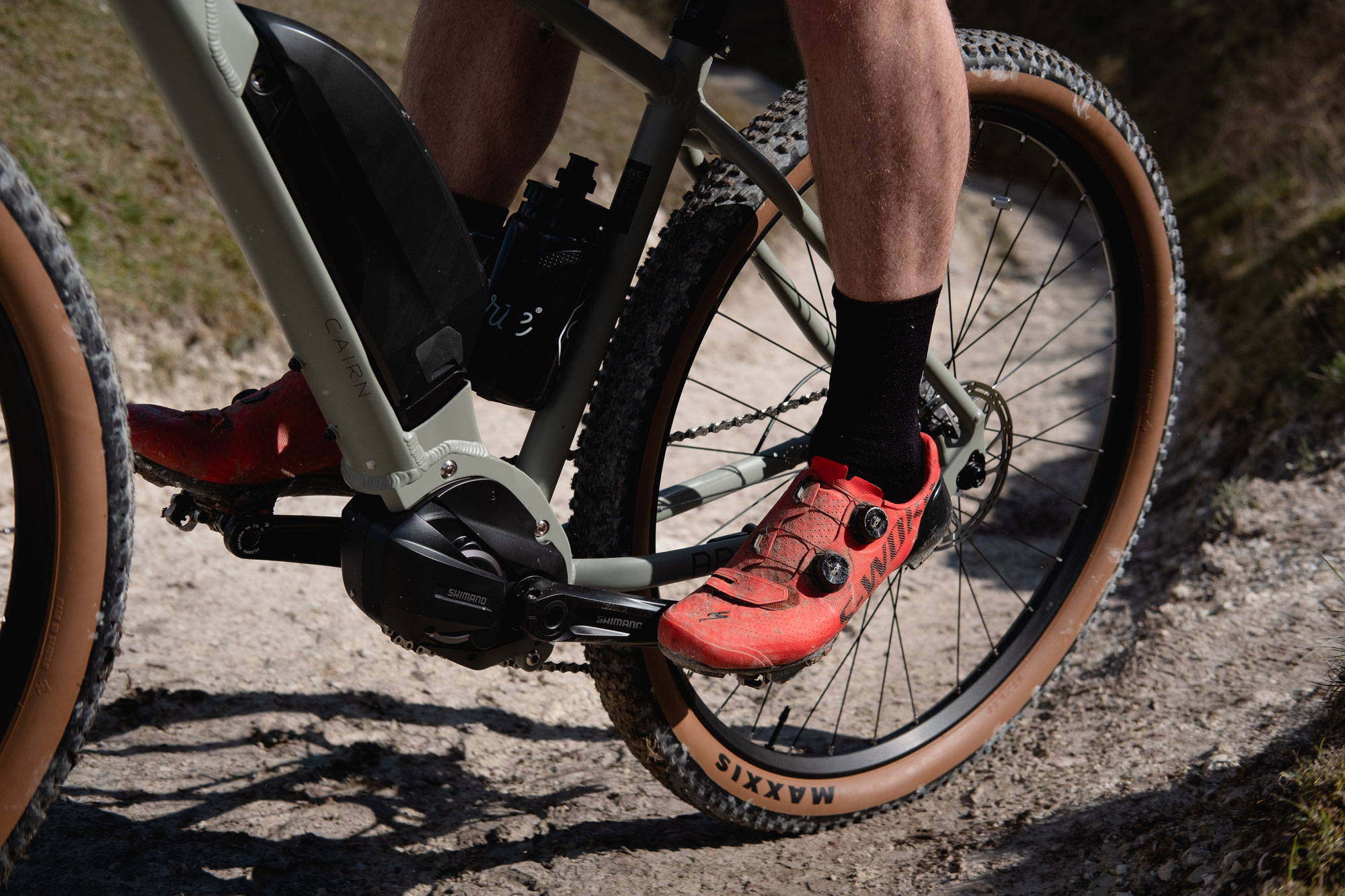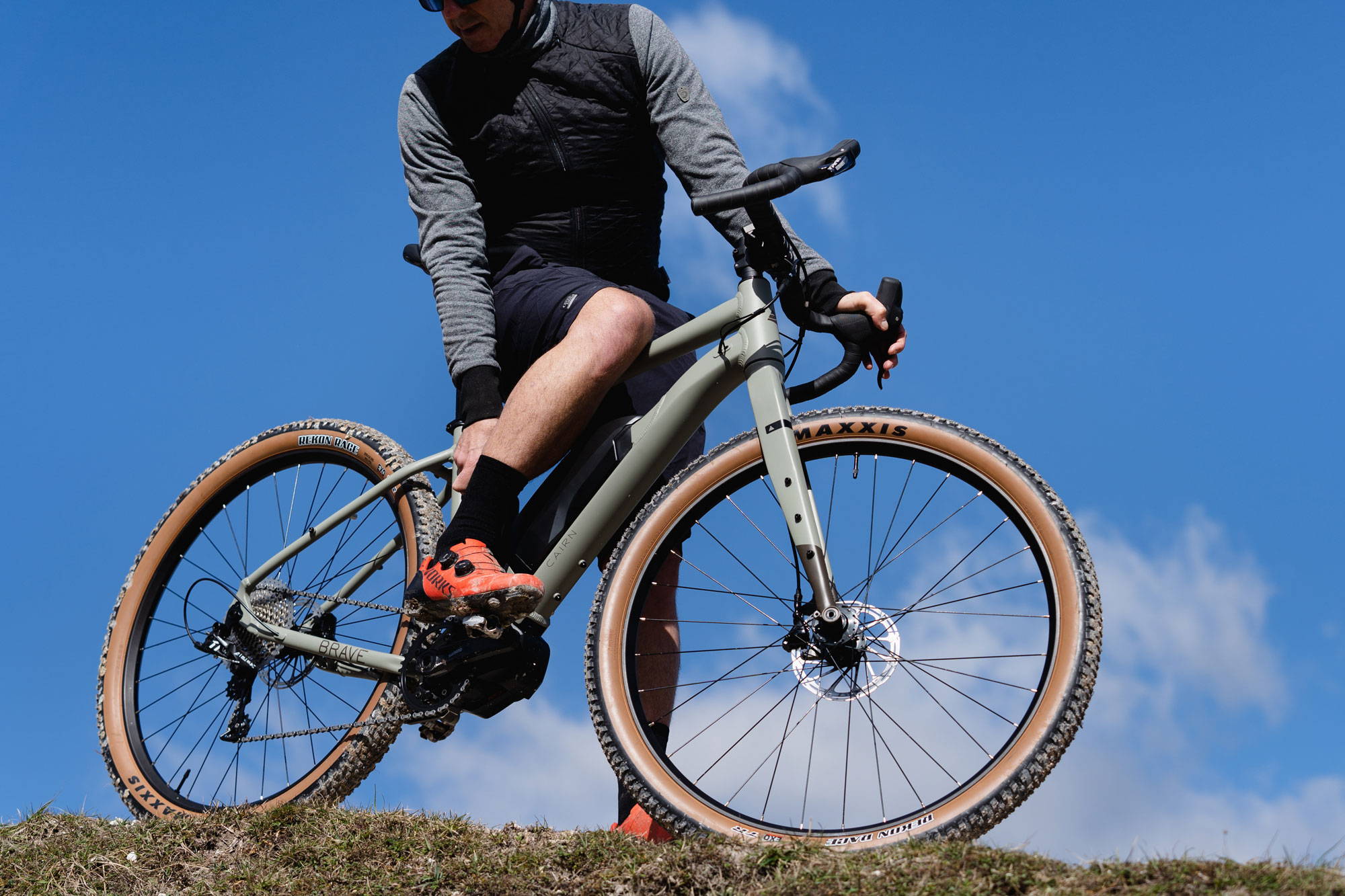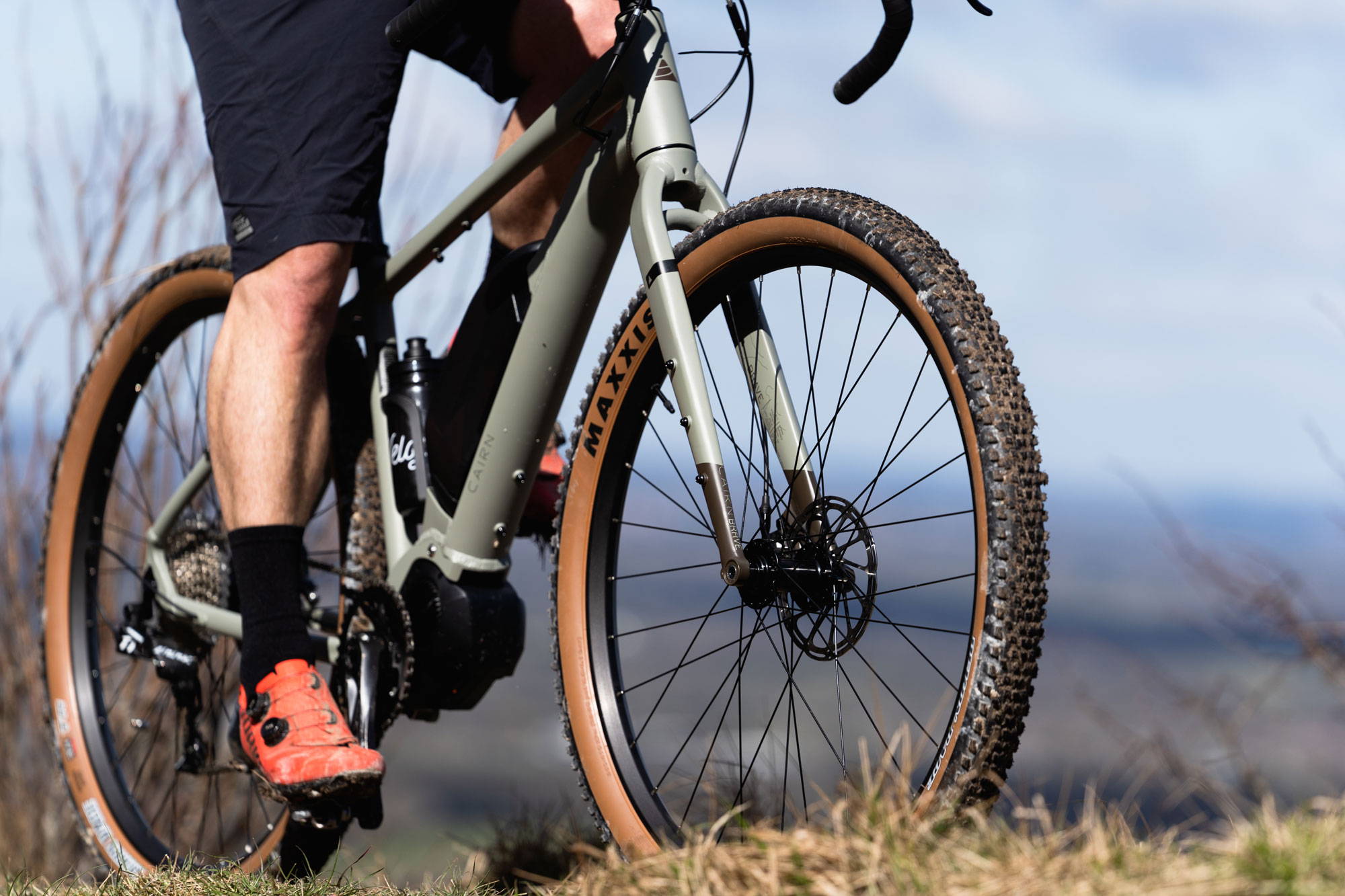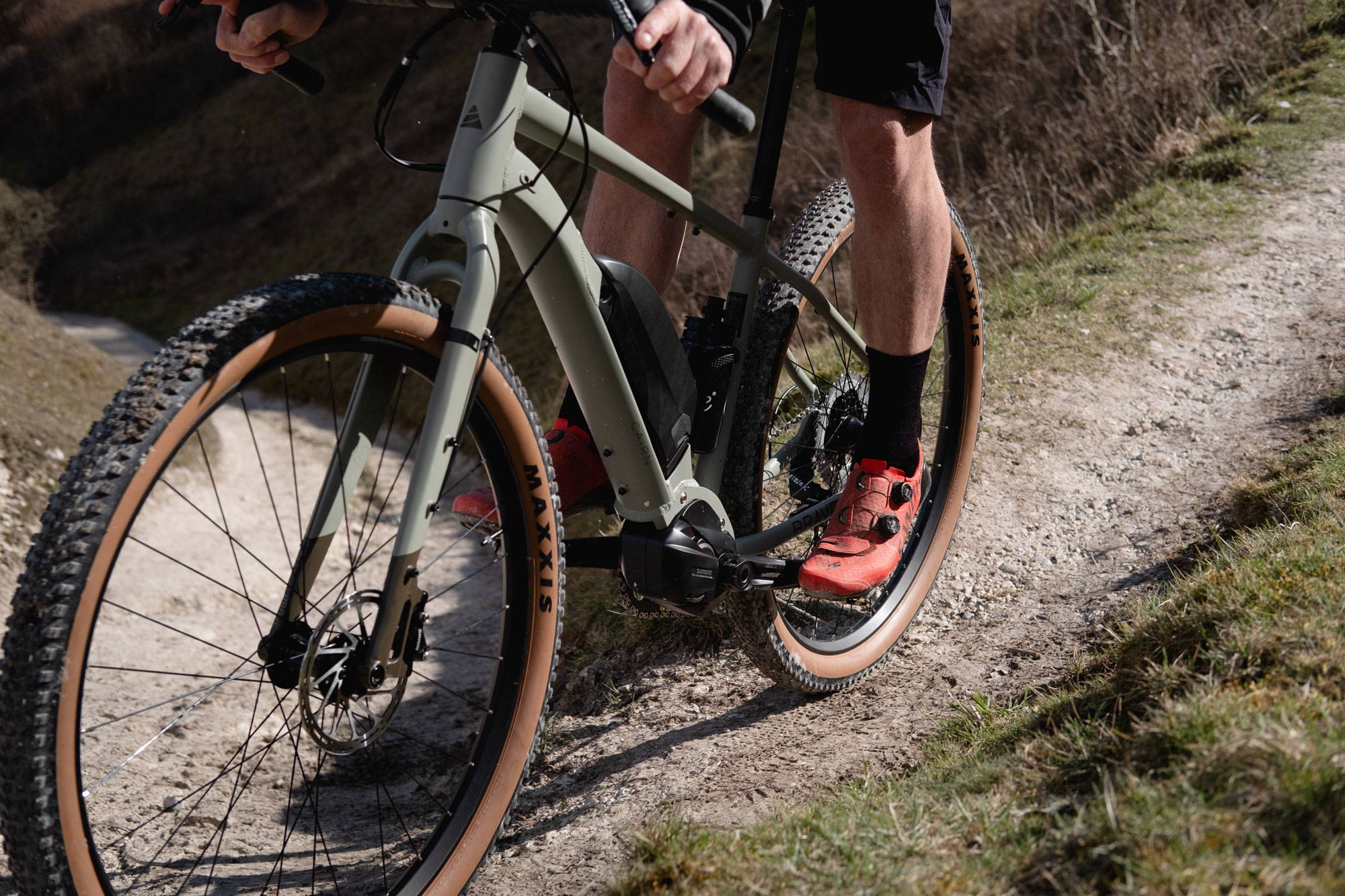 Whatever you want to call it ...be BRAVe!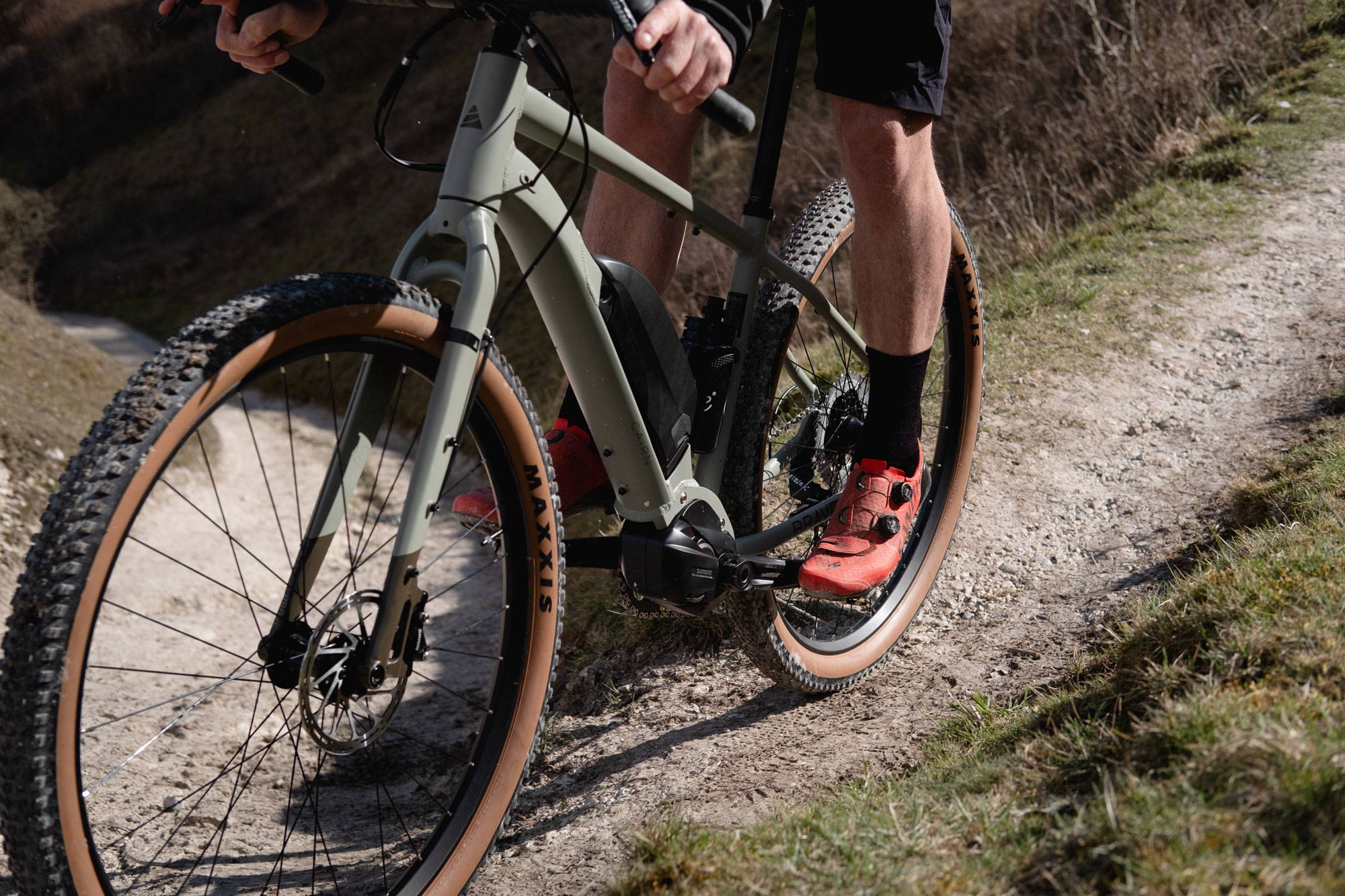 Gravel Bike, rigid mountain bike, monster cross, touring bike, back country or gravduro. Whatever you want to call it ...be BRAVe!
A 21st century take on the touring bike, the BRAVe takes all the great features of gravel and mountain bikes and combines them into one do-it-all bike. We wanted a bike that takes us back to the core of what cycling is all about - adventure! Getting out on your bike, not for aero gains or jibbing (no we don't know what this is either) but for pure fun.
Basically, exploring what the world has to offer regardless of the terrain, loading up or just riding because you can and, let's face it, there is no better way to see the world than from a bike.
The BRAVe 1.0 combines MTB inspired handling and specification choices - so you can traverse mountains, gravel trails, tow paths with ease and in full comfort and control.
Ritchey's super flared Beacon bar provides the controlled feel of a flat bar, with the benefits of having multiple hand positions on long days in the saddle. Maxxis Rekon Race tubeless tyres combines super low rolling resistance, with unprecedented all - surface handling. SRAM's Apex hydraulic group set combined, with their 180mm Centreline rotors, bring high end 1 x specific technology to affordable price points. Combined with 180mm Centreline rotors, the BRAVe 1.0 really does set you on the right path to adventure, both near and far.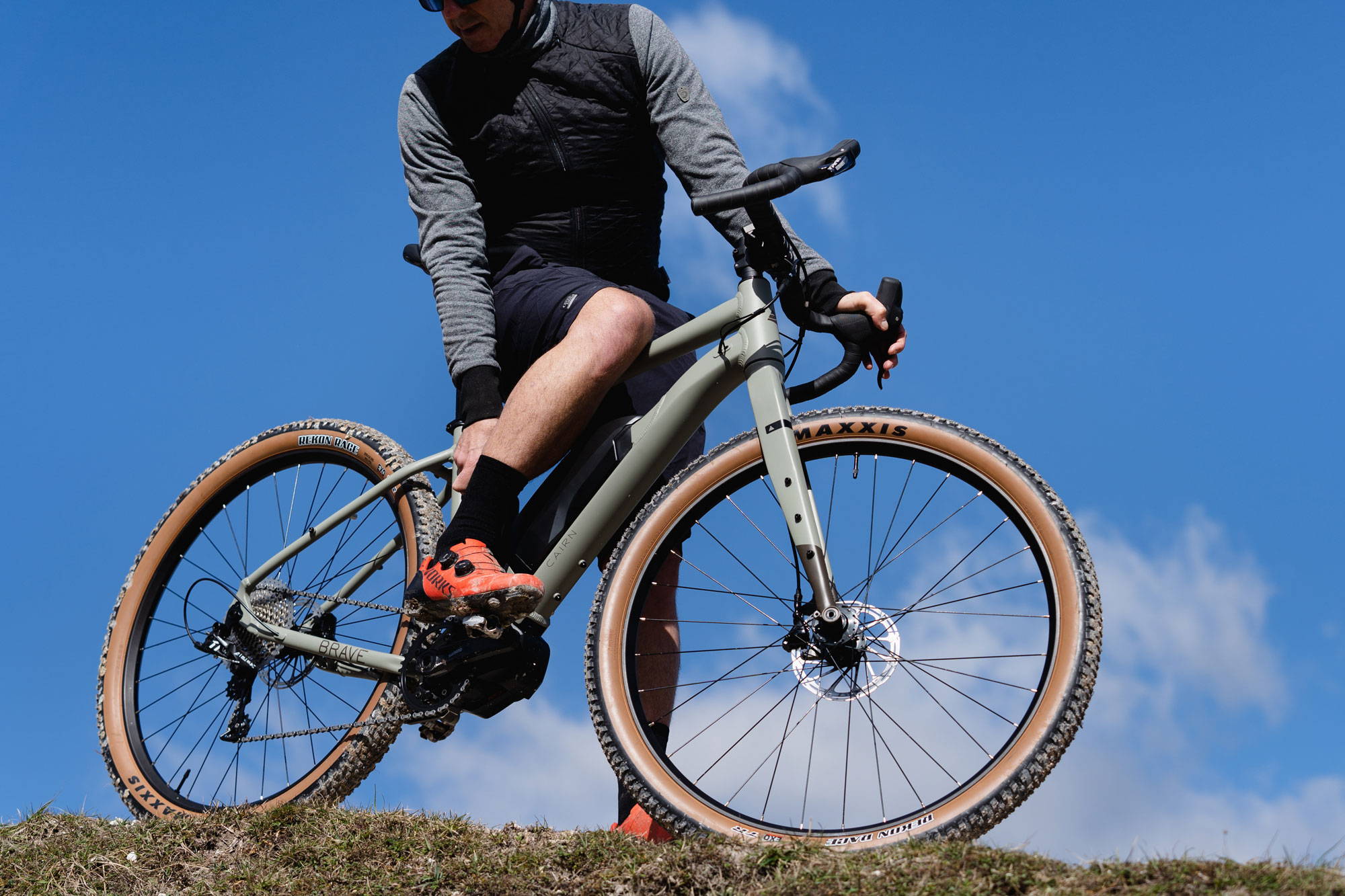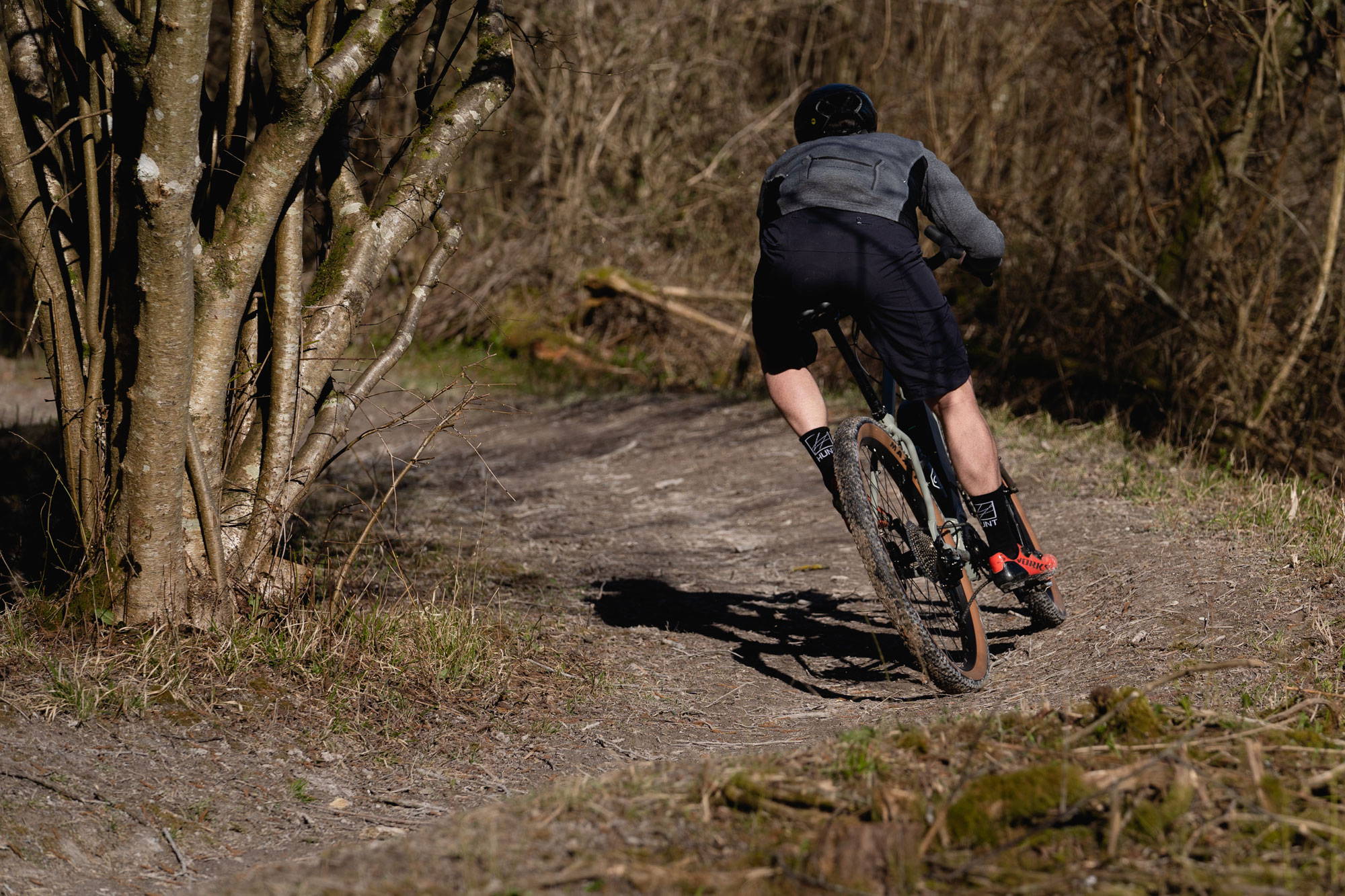 The Cairn BRAVe features a balanced geometry that wouldn't look out of place on either a mountain bike or a gravel bike. Comparative to a gravel bike it's slacker and longer, which brings better stability and control, whilst keeping the steering manageable for the fully loaded days. The shorter seat tubes, taller stack height and 29 x 2.5 tyre clearance increase comfort to 'sofa by the fire' levels. The larger tyre width, matched with a more controllable 60nm of torque from the Shimano E7000 system and 180mm disc rotors, all combine to keeping you upright and in control on the trail.
This balanced feel means you have the option to run the BRAVe as a drop bar or a flat bar bike. The choice is yours - whether you are a mountain biker looking to get off-piste and explore the areas outside of the bike park or a road, or gravel rider looking for that more capable off-road machine, without losing the sense of speed that you get from being on the drops.
Regardless of how you ride or where you ride, the BRAVe has a ton of useful everyday features that make this possible. The semi integrated 630wh external fitted battery is hard to ignore but makes room for frame bags as well as faff free removal and a massive range. Places to mount bottle cages and gear are evident all over the frame. We have 5 different locations, featuring 14 bosses to mount all of those big ride needs. Boost hub spacing makes the huge tyre clearance possible and a lowered fork bridge keeps fender compatibility.
BRAVe 1.0 Drop Bar Full Specification
6061-T6 alloy with Fully internal cable routing, Mounts for 3 x Bottle Cage (2 x on Small Size), Top tube fuel bag, Kickstand, Rack and Fenders.
Full Alloy with Mount for Anything cages, Fenders and Rack.
Ryde Disc 30 Tubeless Rims
Formula Boost Sealed Bearing Hubs, 32H
Maxxis Rekon Race 29 x 2.35 EXO TR Tanwall
SRAM Apex 1 Hydraulic Disc
Sram Centreline 180mm 6 Bolt
Ritchey Beacon Comp, 80mm Drop, 65mm Reach, 36 Degree Flare, 4.5 degree Backsweep
Cairn Adventure 60mm, 7 Degrees, 31.8mm
Cairn Alloy 30.9mm 0mm Offset
---
UK/EU/ROW – All Cairn Bicycles sold in the UK/EU/ROW will be set to the maximum pedal-assisted speed limit of 15.5mph or 25kph.


US/NA – All Cairn Bicycles sold in North America will be set up per Class 1 status, allowing the bike to assist to 20mph or 32kph only when the rider is pedalling.

With nearly 100 years in the game, Shimano know what they are doing when it comes to bicycle components. With Steps, Shimano brings that 100 years of knowledge and high-quality componentry to E-Bike world.
The Cairn BRAVE is equipped with the Shimano STEPS E7000 drive unit. At only 2.8kg for the drive unit it packs a punch with up to 60nm of torque on offer. The compact unit features a narrow Q-Factor (177mm, that's the how wide your feet are apart) and helps to clear obstacles with a natural pedalling feeling.
With the Shimano Steps E-Tube App, choose from 2 pre-set modes dynamic, explore or a fully customisable option. Fine tune the ride to your exacting needs and preferences and get the most out of Shimano's 4 assistance levels.
t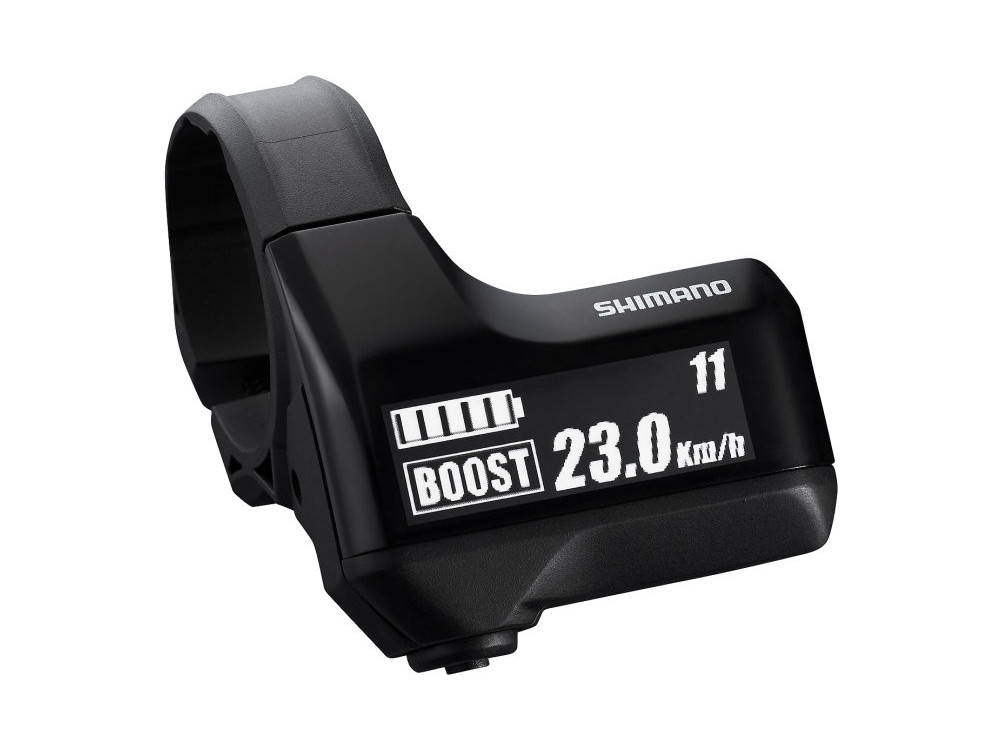 Boost:
Complete support for a max boost and expert climbing – choose between high, medium, or low level of assist
Trail:
Intuitively smooth gradated support through technical terrain. Automatically adjusts its level of support based on pedal pressure. Choose between high, medium, or low level of assist.
Eco:
Solid support for those long expeditions.
Power Walk Assist:
Assists you when you need to get off the bike and walk it – simple to activate
Shimano BT-E6018 is the largest battery on offer at 630Wh. That should mean much longer between re-charges, so whether you have a big day planned in the mountains or multiple days without an opportunity to plug in, used wisely it'll provide 25% more battery capacity than most 500wh batteries on the market.
At 3.5kg the compact unit means that unlike internal tube batteries, it keeps the weight lower in the frame and keeps the removal for charging and security faff free.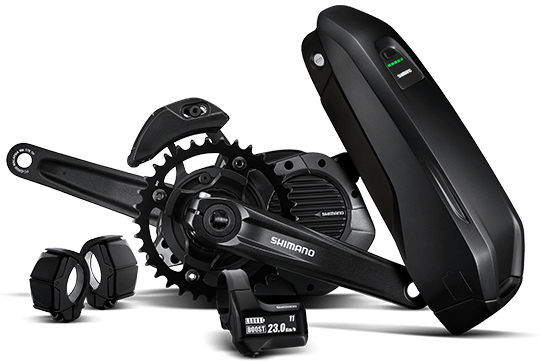 Finding the right size for your bike is crucial. Whilst every individual will have a slightly different bike fit preference, we strongly advise you to check the size chart below. Feedback from our customers states that it is a very good fit guide.
If you are still unsure, use the Smartfit size calculator (click on "What's my size" near the add to cart button) to determine the best size for you. The calculations are based on scientific algorithms and data from 80,000 body measurements and more than a 100,000 bike model datasets.
Of course if you have any further questions please do get in touch with our friendly customer service consisting of real world riders like you.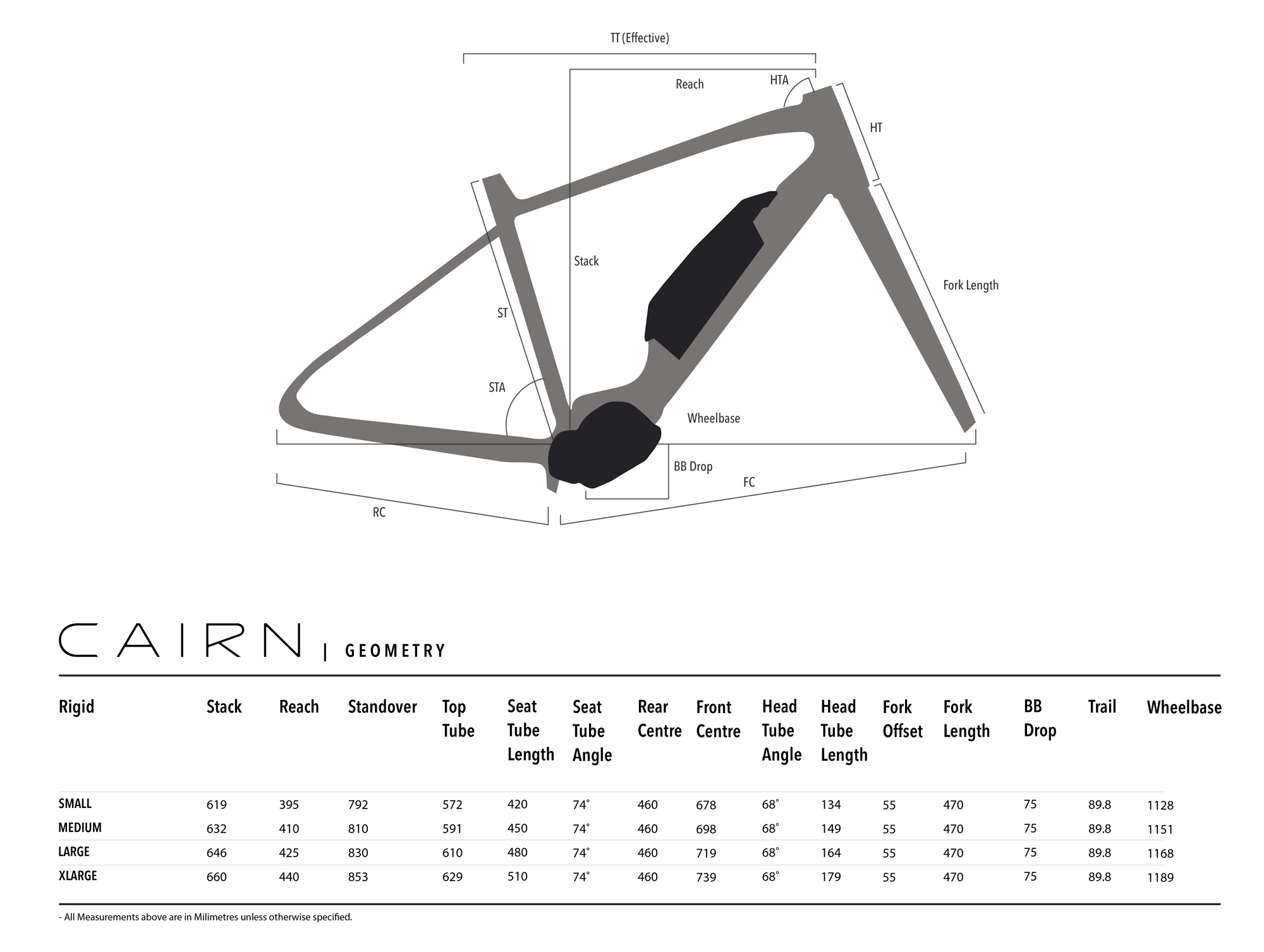 Bike Magazine & Website Expert's View

"Cairn's blend of ebike, gravel bike and monster truck is one seriously addictive ride"

Singletrack Charged First Ride
'Buy if you want a great gravel bike and like the idea of assistance with it.'

"Cairn has delivered a bike that manages to not only cross between established categories but create its own with the BRAVe."
We understand that buying a new e-bike is a big decision. To help you with that, we are so confident that you'll be happy with your Cairn E-bike, that we offer a full 60 days to ride it. If at any point during these 60 days you wish to return it for a full refund (or a product swap) please complete our Technical Support form, or call us on the phone number at the foot of our website. Unfortunately, we cannot offer a refund on any item that has suffered severe or crash damage within this period. However, we do offer a crash replacement discount scheme, so please contact us via email or phone and we will help.
---
Cairn Cycles warranty is only valid if it is purchased through Cairn Cycles or an authorised dealer. The warranty is void if your Cairn bicycle was not purchased direct or with an un-authorised dealer, if you are not the original owner, or it has been subject to non-normal use. Non-normal use conditions mean the bike has been subjected to tricks, stunts, skate parks, pump tracks, ramps, bike parks, north shore style, trials riding, commercial or hire activities. All riding should be done within the intended use of the bicycle, see intended uses page for more details. Warranty does not apply to normal wear and tear, abuse, neglect, improper assembly or maintenance as well as crash damage or non-original parts.
Complete Bicycle
All bikes will have a 1-year complete bicycle warranty, as long as the bicycle was purchase from Cairn Cycles direct or an authorised dealer. This will cover any defective materials or workmanship for one year from the date of purchase. This will be subject to condition and use within the intended us guidelines.
Frame
All Cairn Cycles frames will be covered for a period of 5 years from the date of purchase by the original owner. Subject to normal and intended use, regular maintenance and inspection by Cairn Cycles.
Fork
All Cairn Cycles forks (for suspension fork warranty please see the manufactures website or manual) will be covered for a period of 5 years from the date of purchase to the original owner. Subject to normal and intended use, regular maintenance and inspection by Cairn Cycles.
Wheels
All Hunt Bike Wheels are provided with a 3-year warranty against material or workmanship defects. The warranty period runs from the purchase date. For more information visit our help pages
Components
The individual components of your bicycle will have a warranty period as well, which is specific to the manufacture or the component. These will be either outlined in the provided manuals at point of purchase or the details can be found on the manufacturers
We are pleased to offer several ways to purchase your new bike. Choose between full payment, deposit only, finance or cyclescheme. Which ever suits you best.
We're excited to announce we have partnered with Klarna to bring you new ways to pay at checkout. It's safe and simply way to get the bike you want, when you want it!
Slice It (Finance) - 12, 24 or 36 months @ 9.9% APR (UK only)
Apply for monthly financing during checkout. It's a simple, 2-step application process with an instant decision. When approved, you can manage your payments and get payment reminders in the Klarna App. Read more here.
| | | | |
| --- | --- | --- | --- |
| Term | 12 months | 24 months | 36 months |
| | | | |
| | | | |
| | | | |
*If you do not make your full monthly payment, the interest free arrangement will cease and you'll be required to pay interest on all future payments at 18.9% APR Representative. Missing payments can have serious consequences for you. Your credit rating may be affected which will make it more difficult or more expensive for you to obtain credit in the future.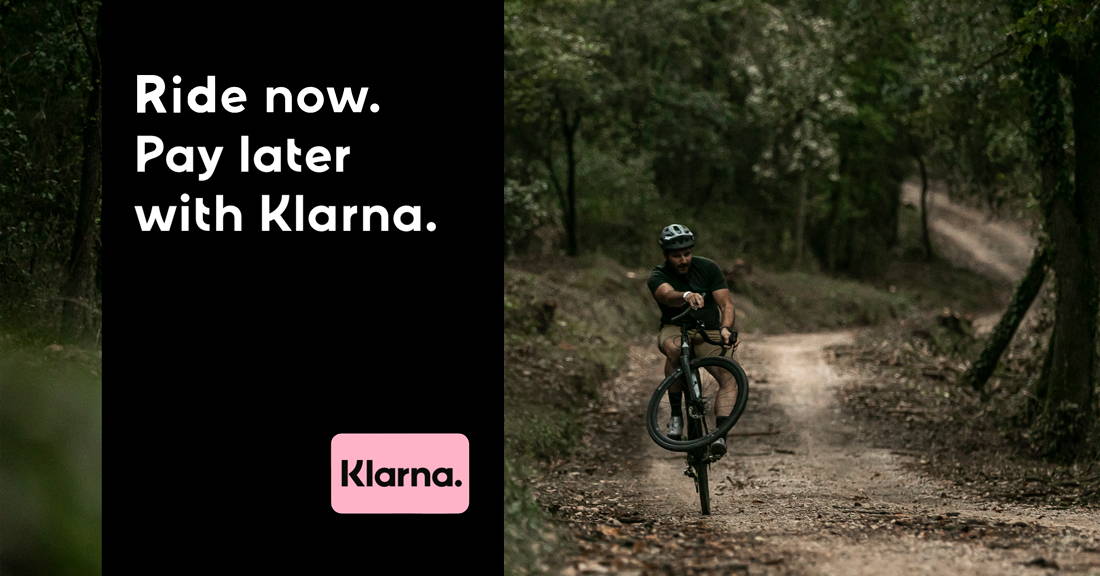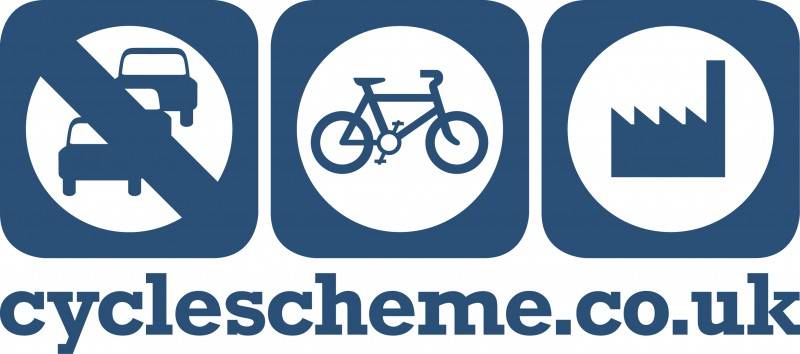 We are delighted to announce that Cyclescheme is now available on Cairn Cycles.
Cyclescheme is the UK's leading provider of tax-free bikes for the Government's Cycle to Work initiative.
It's a brilliant programme where everyone wins – employees make big savings on new bikes, whilst employers get a healthier, more motivated workforce and everyone enjoys significant savings. Find out more.
---
Deposit Option - Fully Refundable
If the bike is available to pre-order, we offer you the option to put down a small fully refundable deposit, which secures you the bike for the date that is shown.
If you choose to put down a deposit, we will contact you a few days before the bikes arrives, so you can pay the remaining amount and get your bike in time.
---
Don't miss out, order now - Please be aware that our bikes are in high demand due to their unique superior specifications. We are working hard to meet demand, but unfortunately sales often outstrip supply, so please order now to avoid disappointment.
The availability status below the "Add To Cart" button gives an indication of when delivery can be expected.
LIMITED STOCK
If wheels are showing LIMITED STOCK, we have small numbers for immediate dispatch from our UK warehouse. Please allow for 3-4 working days in order for us to fully prepare your bike for it's new adventure.
PRE-ORDER
If the bike you would like is currently unavailable, you are able to pre-order for delivery at the advertised date. See below for deposit options available.