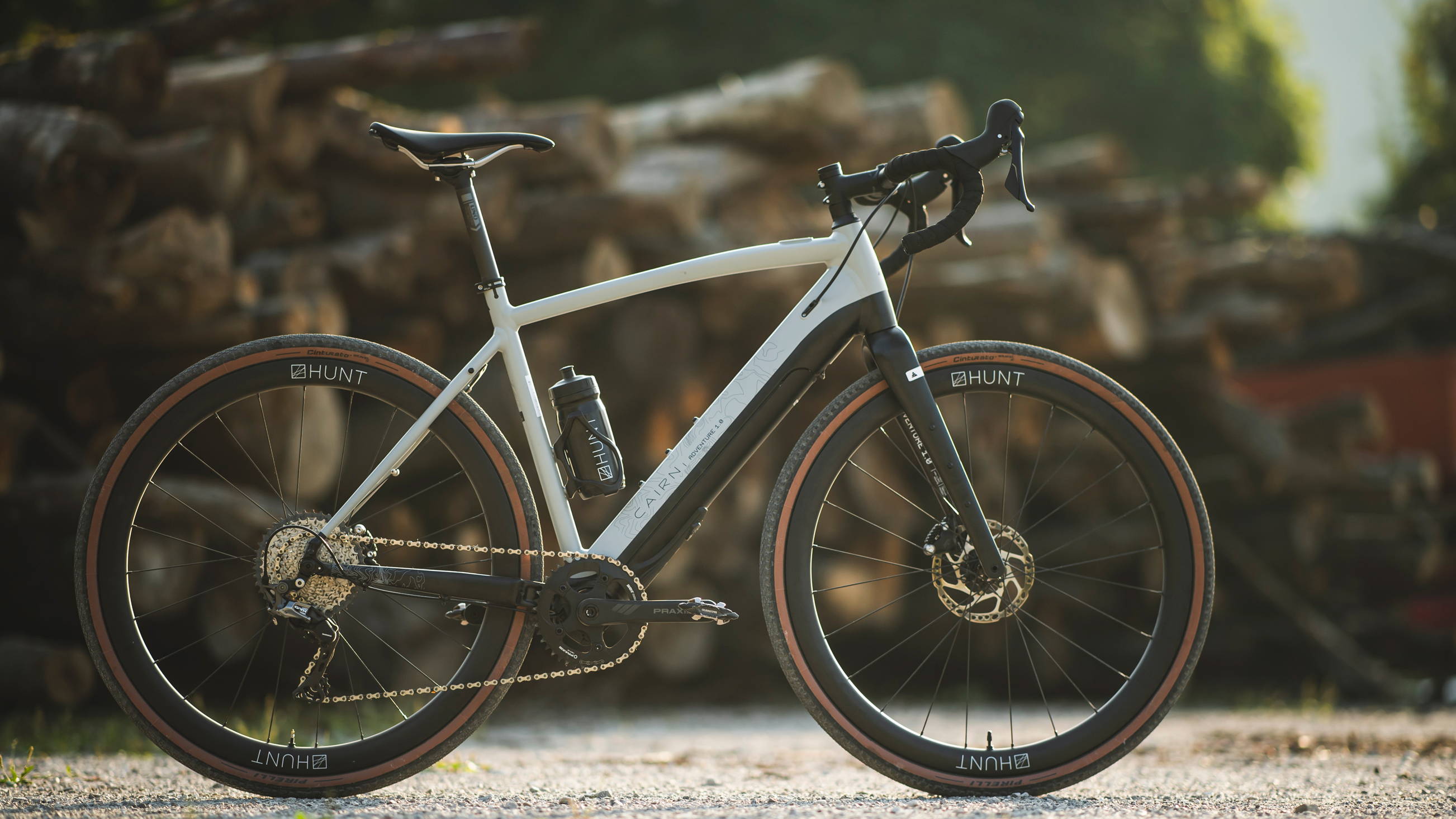 Here at Cairn Cycles and The Rider Firm, we strongly believe in our stance on Black Friday. If you are able to buy a product heavily discounted on Black Friday, it probably means you are over spending on goods for the rest of the year. Thats not the way we operate, and not the reason we got in to making bicycles and their components in the first place. We do our best year round to offer a competitive price.
So while you wont see our bikes going into a sale on the 27th November, here are 5 reasons why being a Cairn Cycles customer means it's Black Friday Every Day.
---
Our bikes are taken from riders who want to further enhance their riding experience with electric assistance. They ride day in, day out, regardless of the weather and look for any excuse to get out on their bikes.
On top of the thousands of miles we commute each year, we cant resist a group ride. We have Flared bar Thursdays, Turnbar Tuesdays and the occasional Bivvybag Weekenders.
To put it in to perspective this year so far, our staff have ridden over 200,000 kilometres and counting. Thats almost 8 times around the world and just over half way to moon.
See how Stan got on when he attempted to ride 300km in a day on the E-Adventure Here.
Two and a half years ago, when we first presented the E-adventure, everyone thought we were mad. 'E-Gravel, that will never be a thing' they said, what with the grassroots nature of gravel and adventure cycling at that time. Factor in E-Bikes still not being widely accepted and it's understandable that there were some skeptics.
Fast forward to 2020.
With a list of accolades under our belts, and with new projects due to land in 2021, some would say E-Gravel was a good gamble. Here at Cairn Cycles, we say we are embracing the opportunities and pushing the envelope of what is possible. But don't take our word for it:
'The E-Adventure manages to retain the feel and ride experience of a 'normal' machine yet will give you a much needed boost when you most require it.'
9/10 Cycling Weekly
The Cairn E-Adventure 1.0 could well be the best all-round ebike that we've ever come across.
4.5/5 Cycling News
See all of our reviews here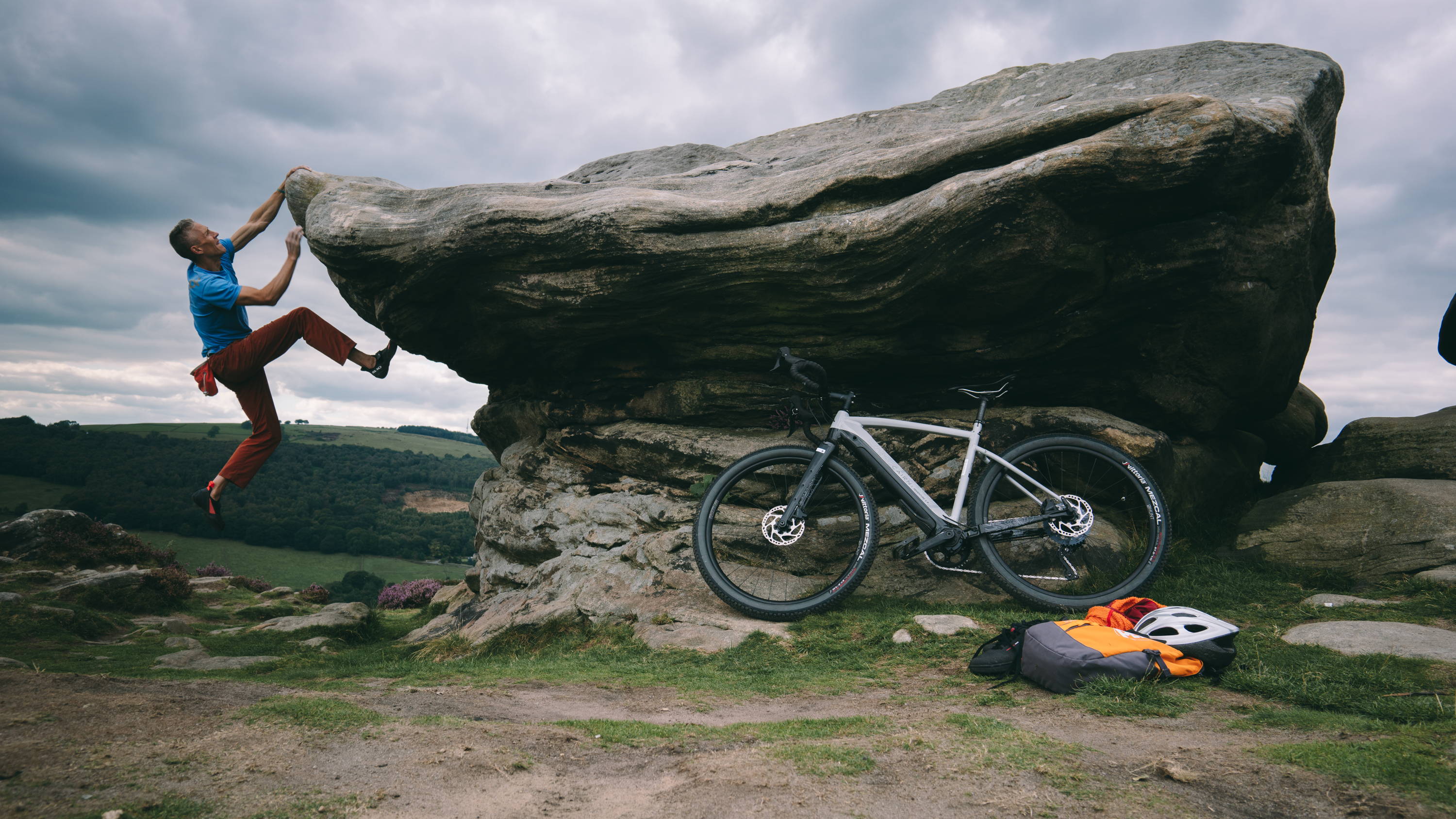 Recognising The Need For Change

We have recognised that there is a real need for change in business, and we are making meaningful steps to improve now and for the future. We understand what we have achieved in 2020 is only scratching the surface, but it's a start.
The team has already made huge changes to our packaging for Hunt Wheel boxes, which are now plastic free. Talking about our offices, we have increased our recycling from just card, to include all our aluminium, carbon and as much general waste as possible. Sustainability is still a key focus for us moving forward.
In 2020 we made a charitable donation to the Black Lives Matters organisation. Following that we have been working on how we can tackle not only diversity and social injustices within our business and family but in the wider cycling industry. This has started with Hunt supporting the Bianchi Dama and LA Sweat women's cycling teams for the 2020/21 season. We plan to make further donations, and work with new partner organisations in 2021, to raise awareness, and make improvements in areas that matter to our staff and wider families.          
We do our best to support you when others won't. We have set our response rate standards high, higher than anyone in our industry, and we rarely miss the mark.
We always aim to respond to your emails in under 24 hours. This year we extended our Live Chat hours from Monday to Friday 9am through to 9pm in the UK. Not forgetting, we also have our post ride Chat sessions from 1pm till 5pm UK time on weekends. We have a sub 1 hour response time from 8am to 10pm on all our social media platforms. Last but not least, we are running on a 7 -10 day turn around on all of our warranty, mechanical and technical returns.
Not forgetting that you can also still reach us on the old fashioned telephone 9am to 5pm Monday to Friday UK time. So whatever your preference, you can get a speedy response to all your questions and queries.
We are in the business of developing great and unique bikes for riders. We believe (in a bid to achieve competitiveness) offering a low standard of components is not our thing. Instead, we have built in structure to make sure we deliver on our promises.
Our leaner and sustainable business model, by selling directly to you, the rider, is the starting point. We work from the ground up on all of our bikes to bring you the best purpose focused product we can. Not only that, but we work really hard with our suppliers to bring you the latest and greatest in E-Bike technology.  
Ultimately, we seek to create the best possible bikes for a given style of riding. This is based on feedback from our own riding, and that of you, our customers around the world.
Read more on our Ethos here
---